Wideview of Westminster, from the abbey to London Eye.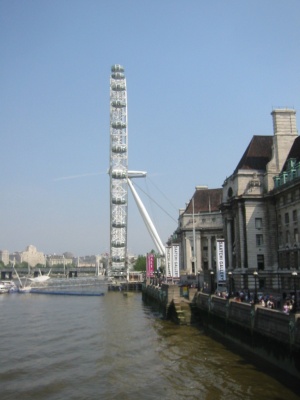 Dali inspired elephant in front of London Eye.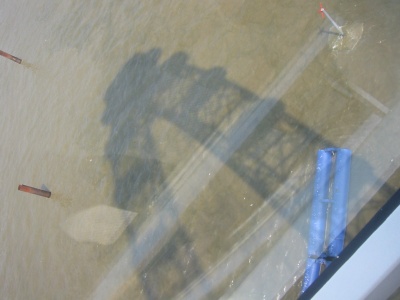 A lot of views from that great wheel...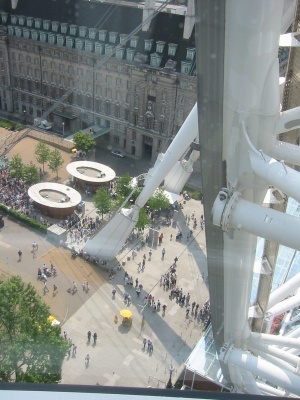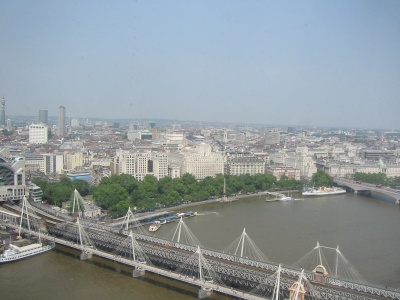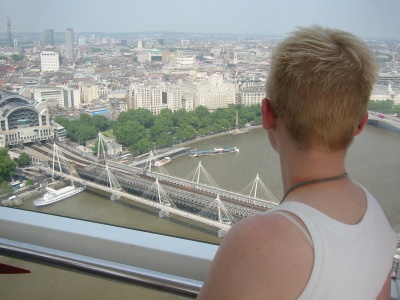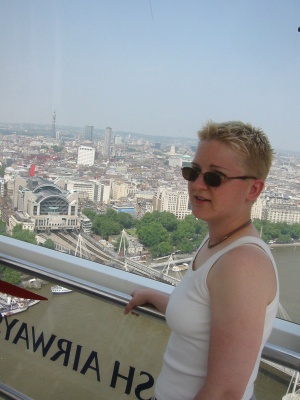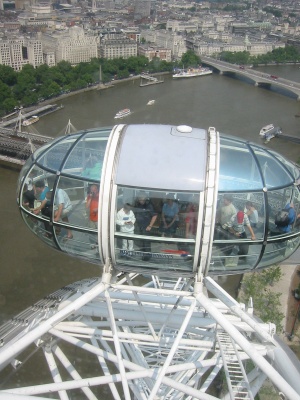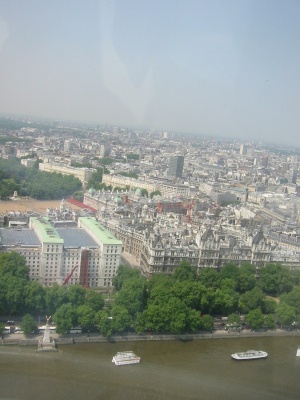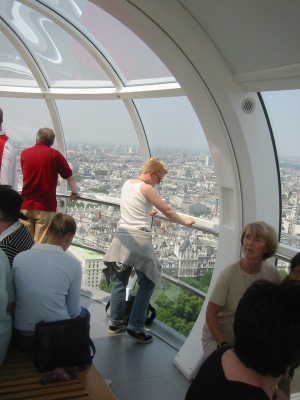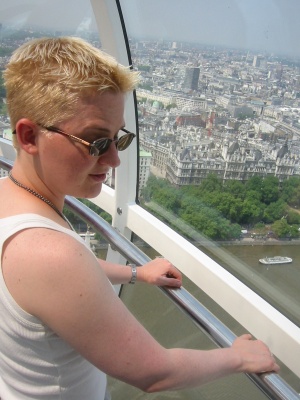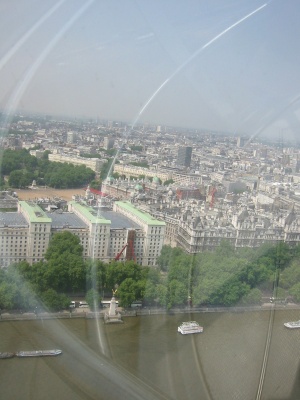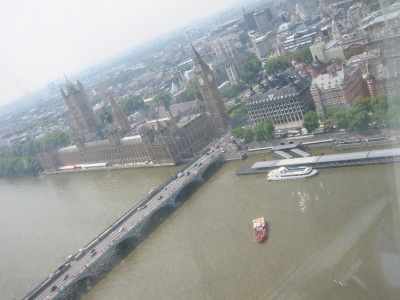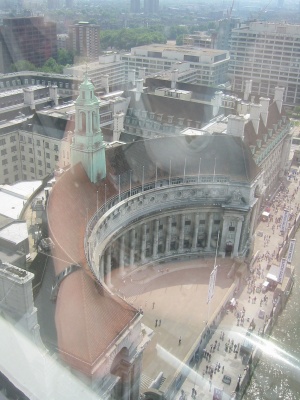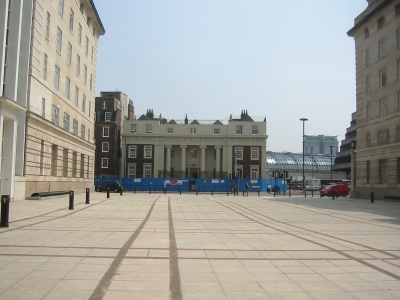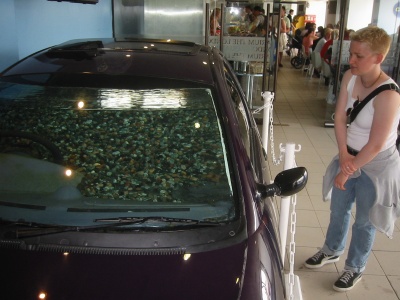 Inside the Aquarium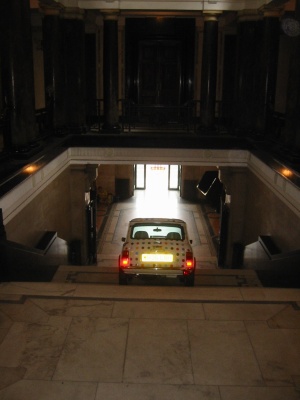 At the Saatchi collection...car going down stairs.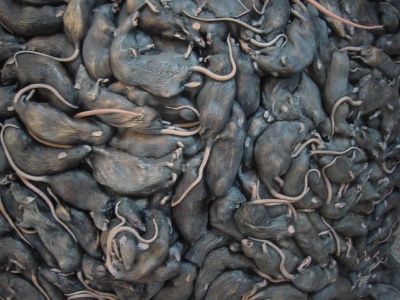 Rats! (closeup of "Vermin Death Star" by David Falconer)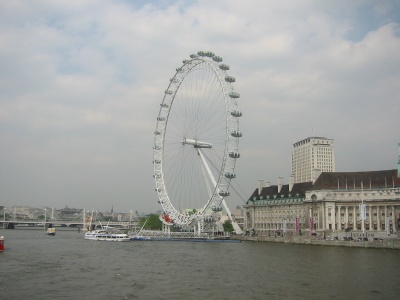 Yet another Eye shot.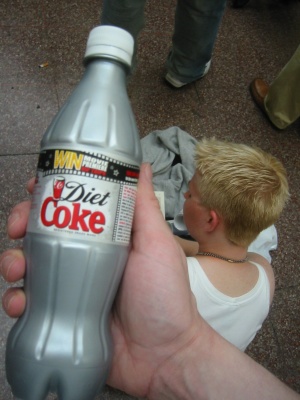 Promotion for diet coke had these odd, opaque bottles.
With Mo on the ground at Victoria Station.