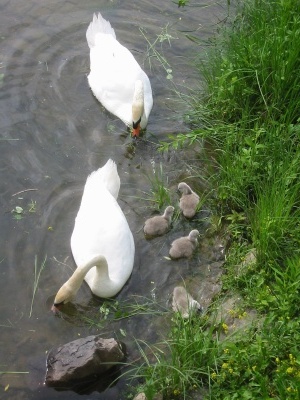 Swans und baby swans.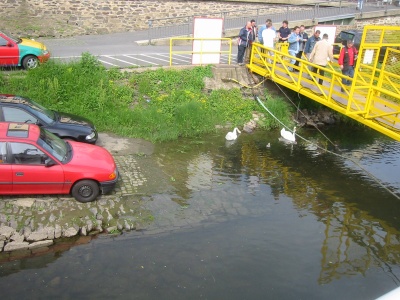 Again with the swans...also an interesting parking ramp.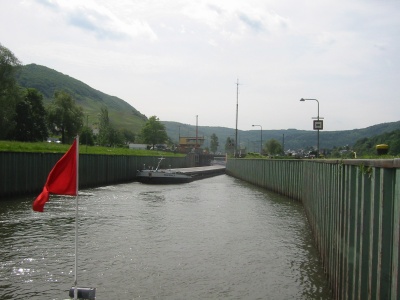 The lock on the Mosel. Wasn't working too well that day;
the computer was very indecisive.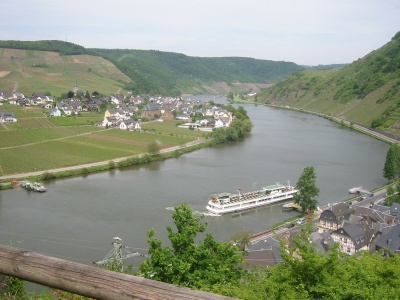 View of the river from the ruined castle at Beilstein.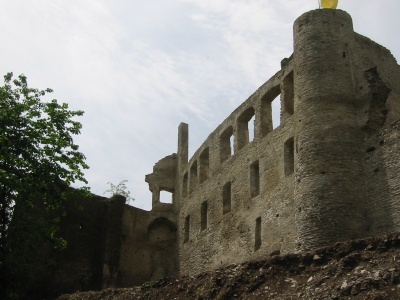 Ruined castle...though there was a nice little cafe behind that wall.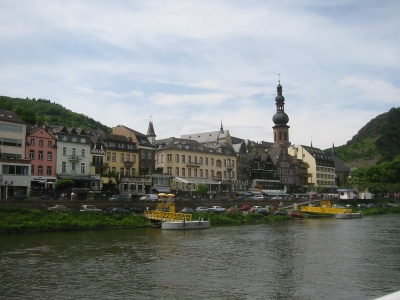 Cochem from the boat. That boat is where we got sunburned...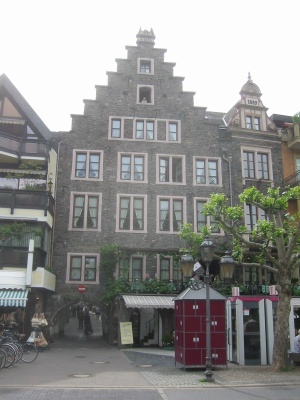 Mo peeking out from our hotel window. We were way up there.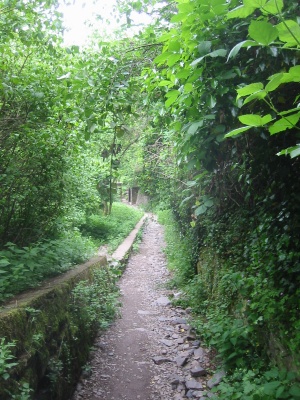 More climbing! Up to the castle at Cochem.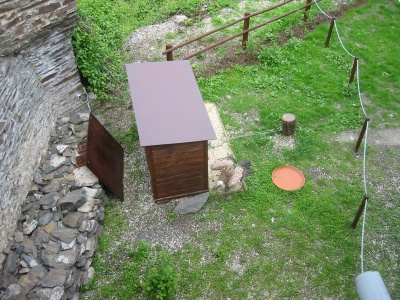 Vulture or some such bird at the castle; seems to have a
really
short tether.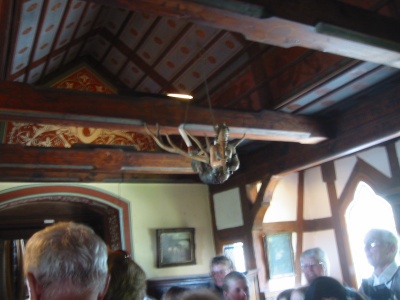 Mermaid with antlers in the castle.
It was said to be good to rub her belly.
Hey, I'm not making this stuff up.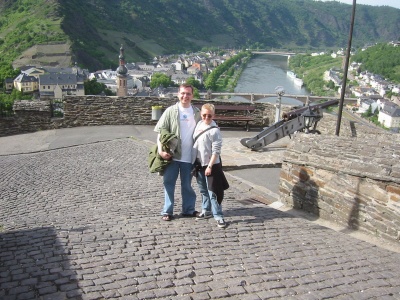 Mo and I at the castle with Cochem below.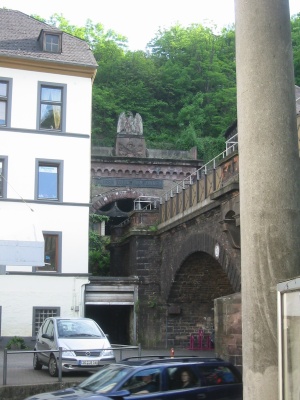 The Kaiser Wilhem Tunnel! (Hard to make the sign)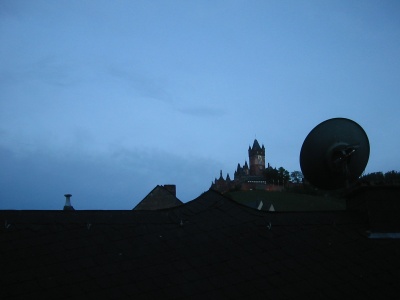 View from our hotel bathroom, it's the castle way up there.