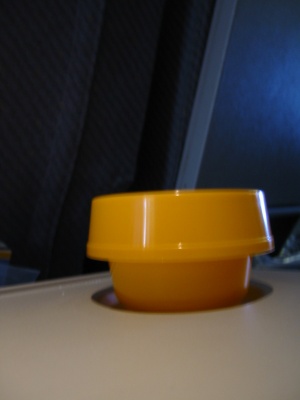 I was very impressed by the Lufthansa coffee cups.
An odd lip means you won't burn your hand, yet they can easily stacked.
Mo on a train.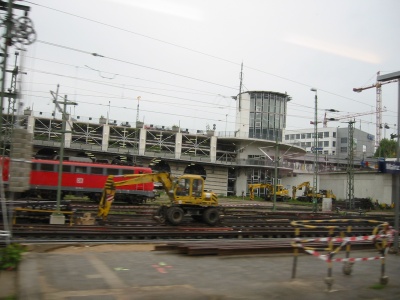 Trainside view.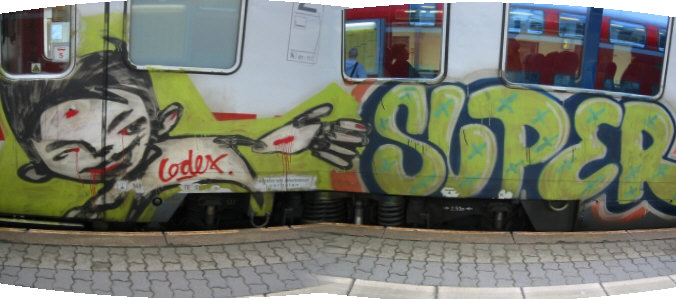 Some German Train Graffiti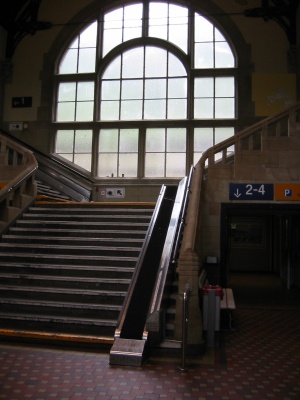 Cochem train station. Shows off these cool luggage-assist belts many train stations feature.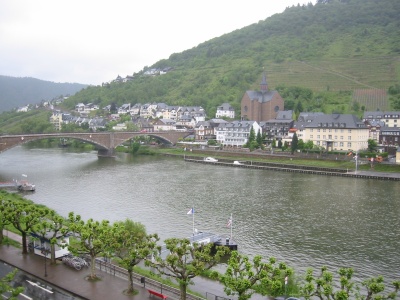 Cochem as seen from our small hotel window.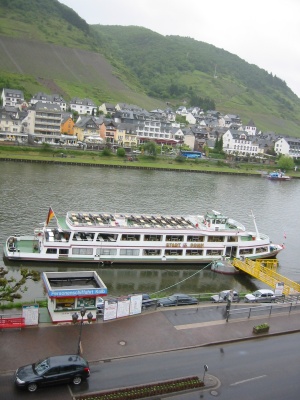 Boat on the mosel river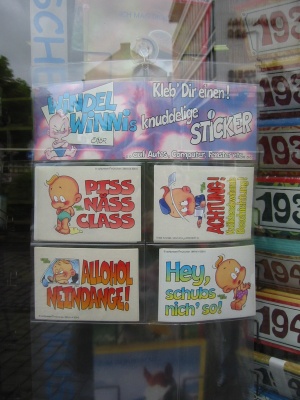 German kitcsh. A few stores had this, and it's not a character you see in the USA.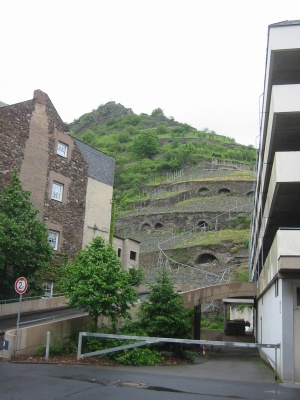 Odd stone work on the minimountain.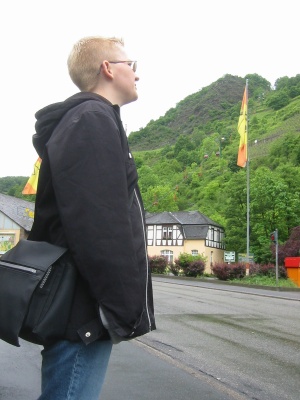 Mo admiring the skilift thing.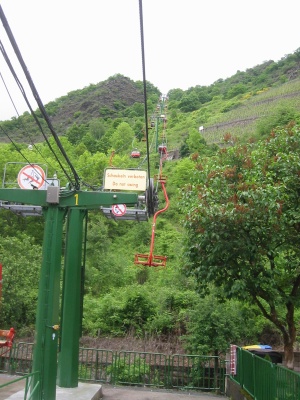 Said skilift thing.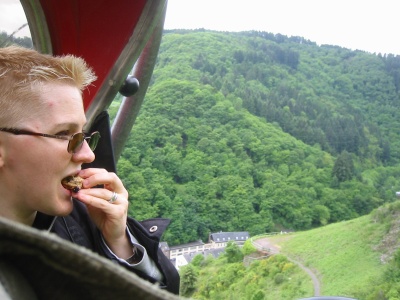 Mo eating on said skilift thing.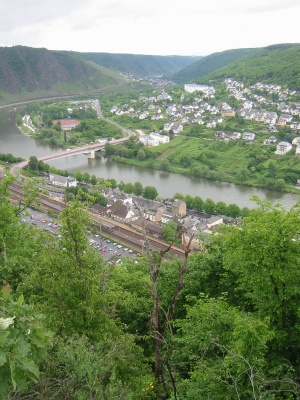 Views from the top...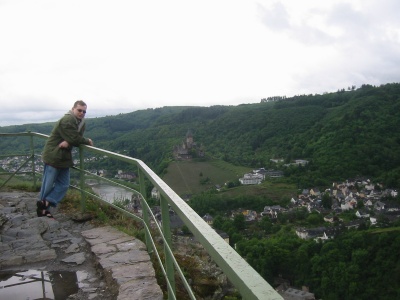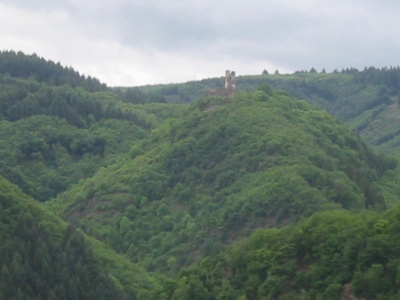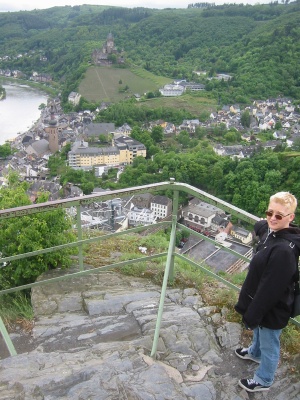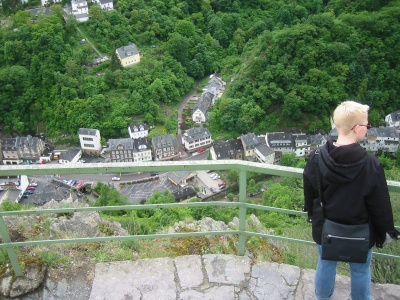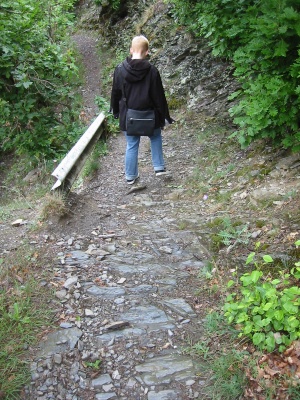 Hiking down.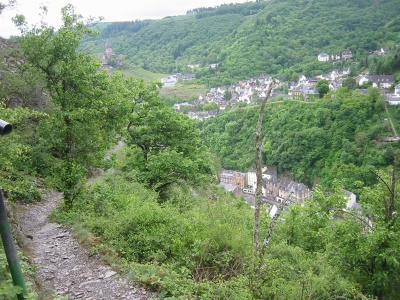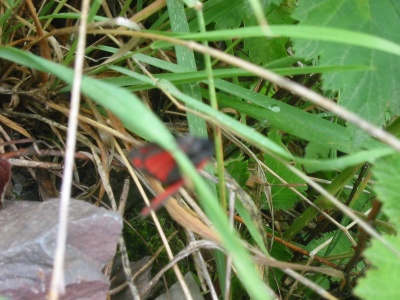 "Watch out! That's a german bug. It sits there and thinks to itself 'Ich bin ein bug'."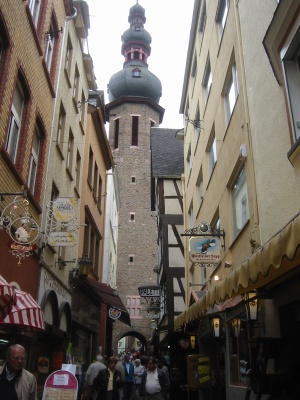 Tower in town.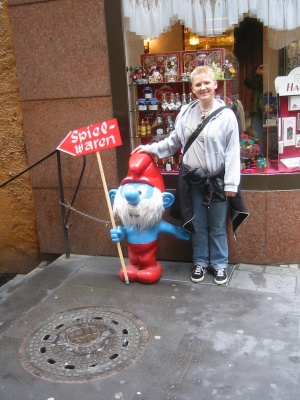 Mo and Papa Smurf, who is pointing the way to a toystore.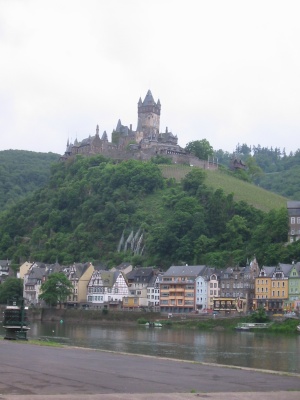 The castle of Cochem.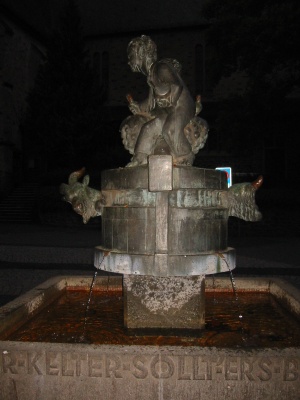 Fountain in town. It seems to be a winepress
(which makes sense, what with all the vineyards)
also crushing a goat (which seems a bit odd)