Loaded 4 Bear
An original Atari 2600 Game
(written in batari Basic in 48 hours)
Global Game Jam 2015 - MIT
For the Atari 2600:
loaded4bear.bin
(
zip
,
src
,
ggj zip incl. src + libraries
)
Do bears shoot in the woods? They do now! A frenetic deathmatch for two players... run through the leafy forest. Every time you shoot, you freeze, and lose your natural camouflage - but you can control your shot of bearish-doom right into your opponent. First bear to 10 hits triumphs!
We recommend the Stella Atari 2600 Emulator (in "TV Mode : Bad Adjust")
You can see the final presentations for all the 2015 MIT Global Game Jam groups here - our bit is at 29:00
And what good is an Atari Game without terrific Box Art that has nothing to do with the art in the game itself?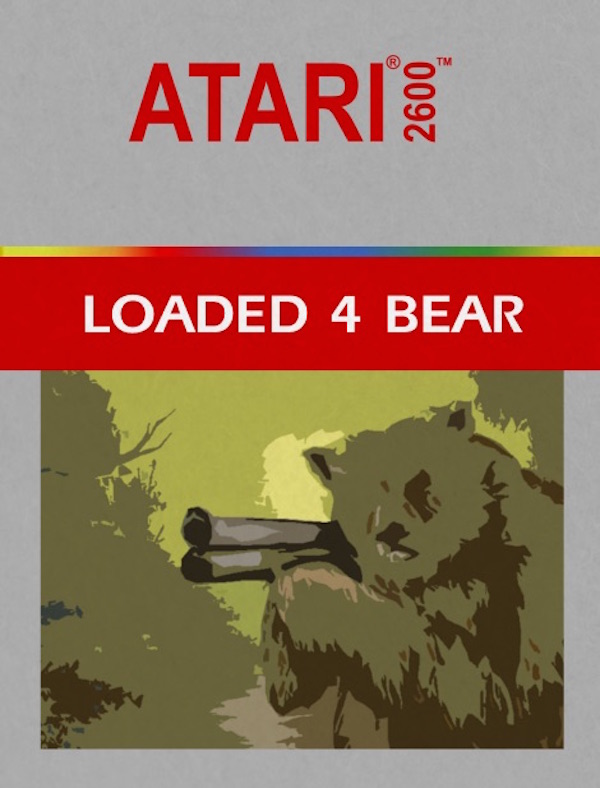 Coding by Kirk Israel, Music by Oliver Getz, Art by Winnie Gong. Our GGJ project homepage.