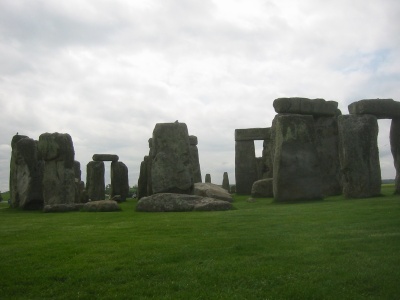 Stonehenge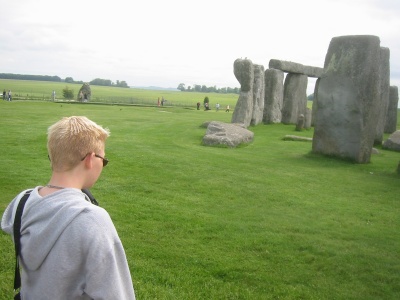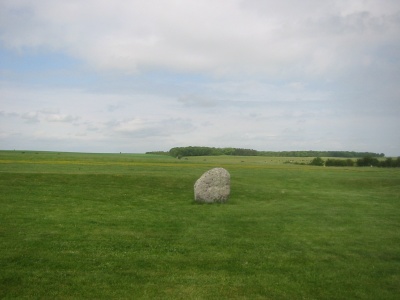 Lonely rock.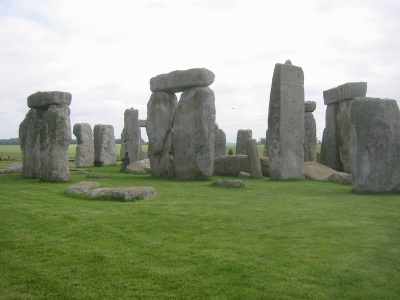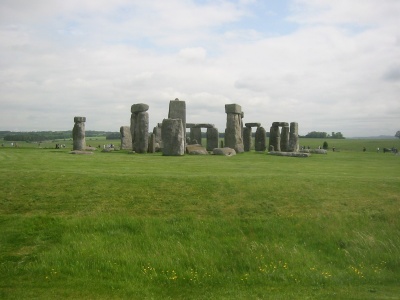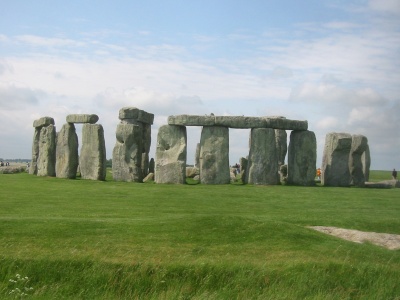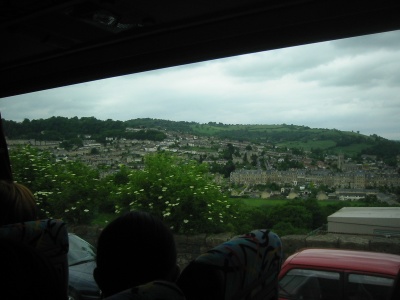 View of Bath from the Bus.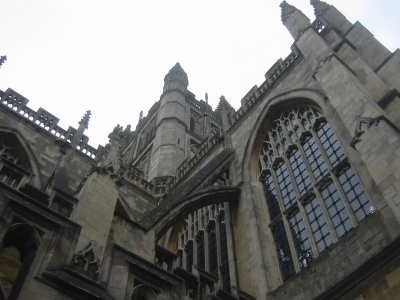 The abbey in Bath.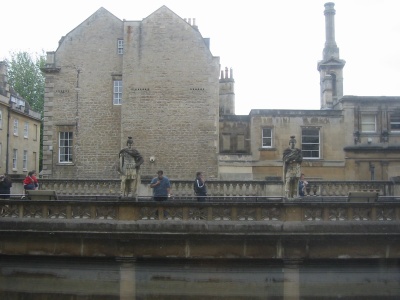 The 19th century statues added on top of the Roman Baths.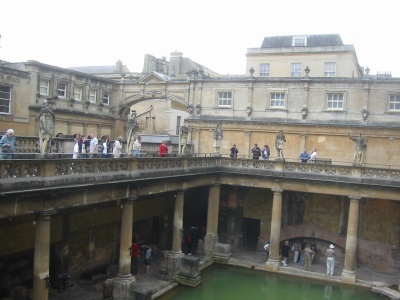 Statues above, Baths below.
Centuries ago, there was a roof, and the water wasn't so algae-riffic.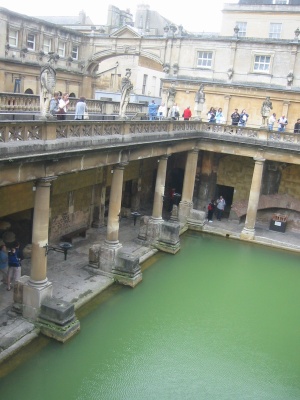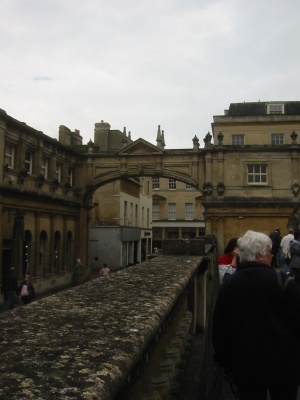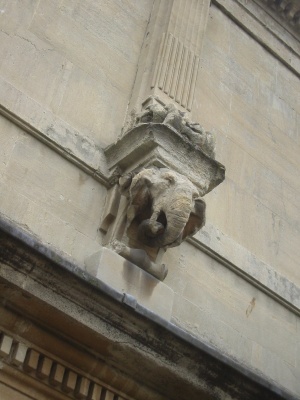 Elephant!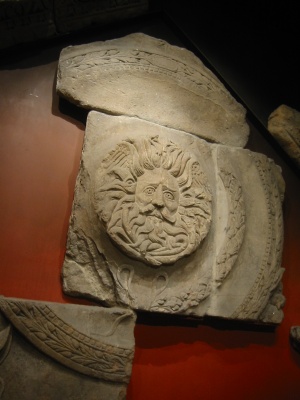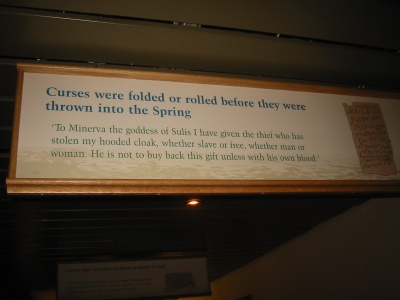 I liked this curse.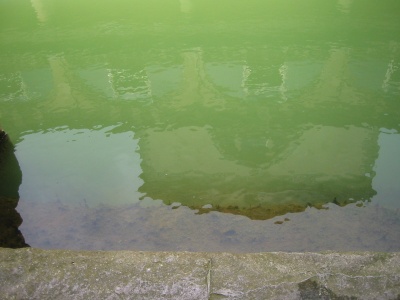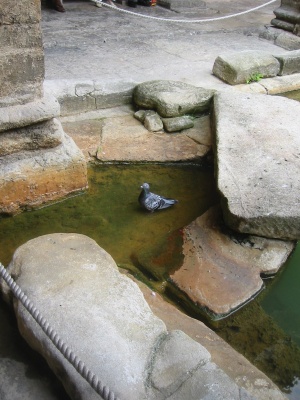 The bird was enjoying the bath.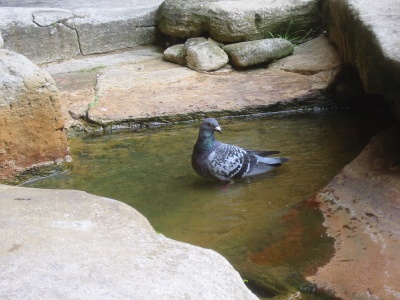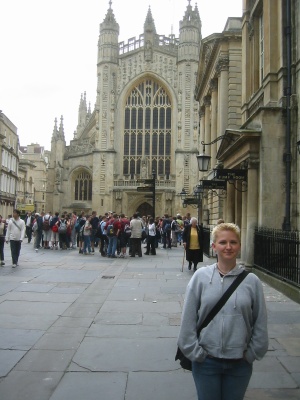 Back outside the Pump Room, with the Abbey behind.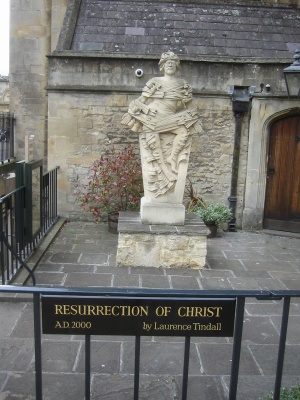 I thought this statue had kind of an odd "Mummy Jesus" vibe.