back to set two
-
main chicago page
Sunday we pack up, hit the mall really quickly,
have a visit to Millennium Park, and then home via O'Hare.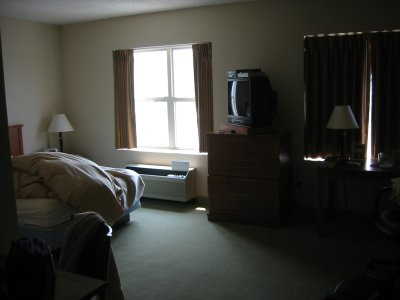 Hotel room suite hotel room.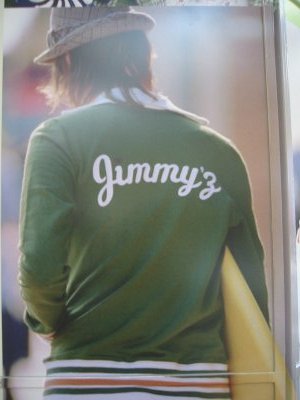 Mall poster. (See
this page
for an explanation.)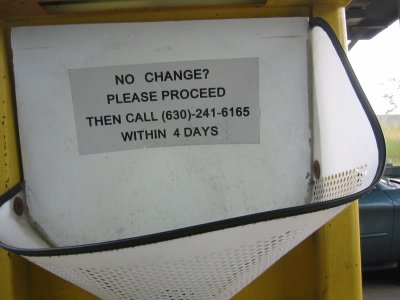 Chicago expects you to have change on hand.
I found out the hard way.
The Cloud Gate at Millennium Park was mostly under wraps
but with one end peeking out: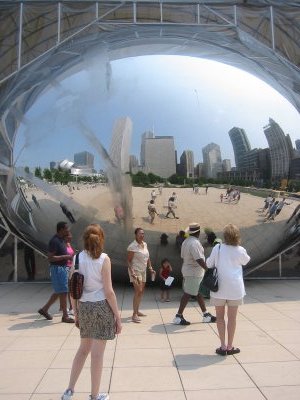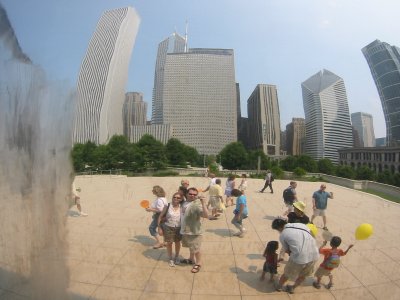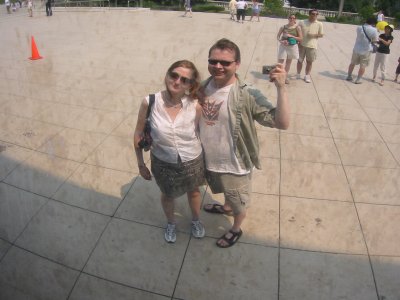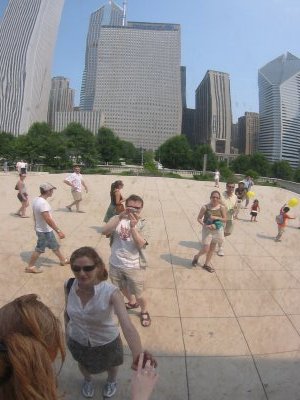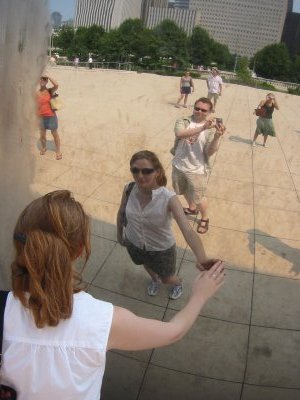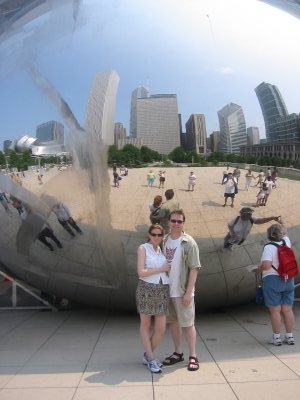 The Jay Pritzker Pavillion, I think. Ksenia liked it a lot: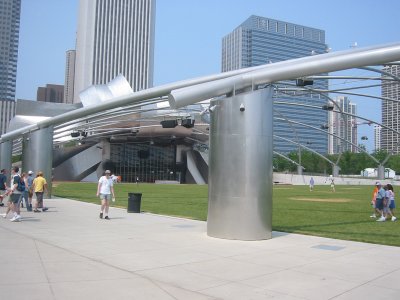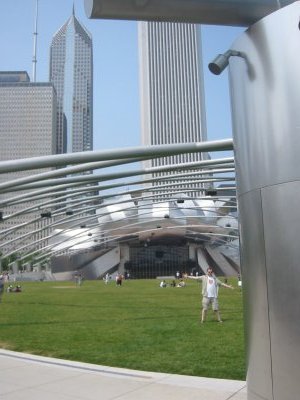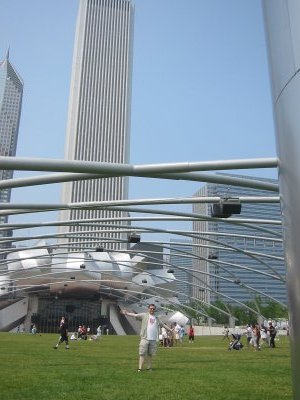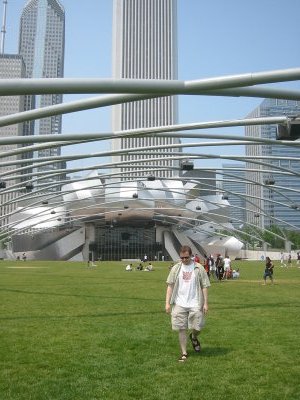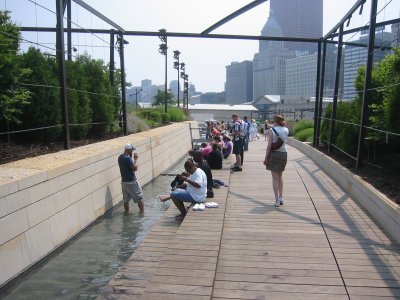 Cooling artificial stream for tired feet.
It was HOT that day.
Taste of Chicago Food-Fair: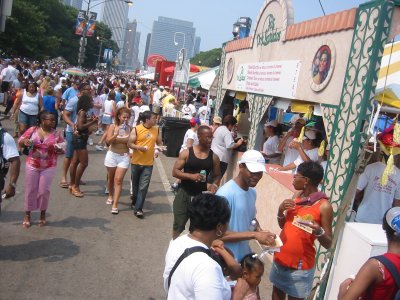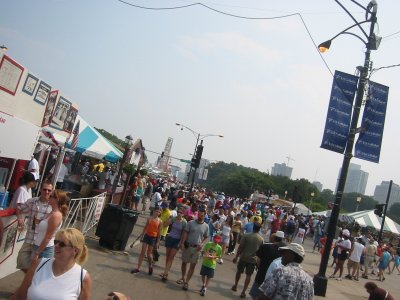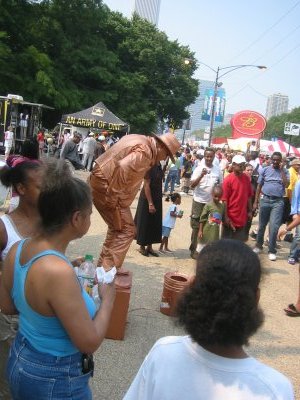 Bye, Chicago.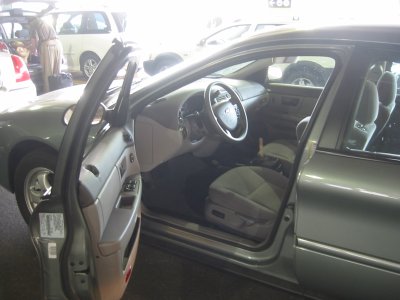 Bye, Rental Ford Taurus.
O'Hare Dinosaur!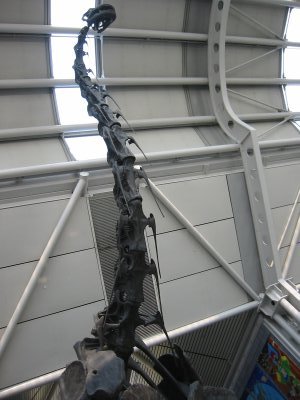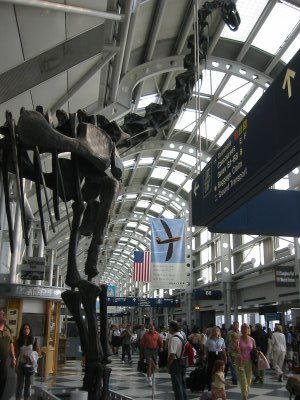 O'Hare Neon!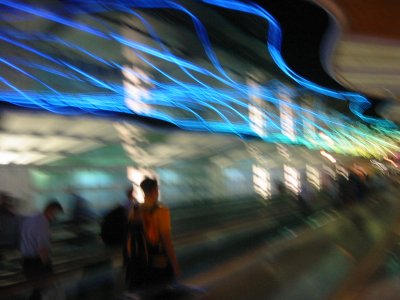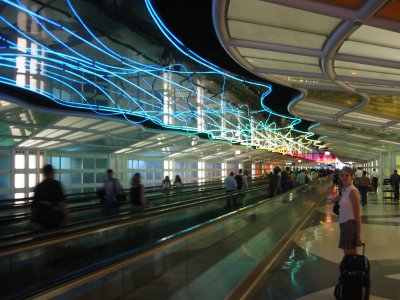 The End!
back to set two
-
main chicago page