main chicago page
In 2007 I set out on my own to the Lex/Trota wedding in Chicago.

On My Way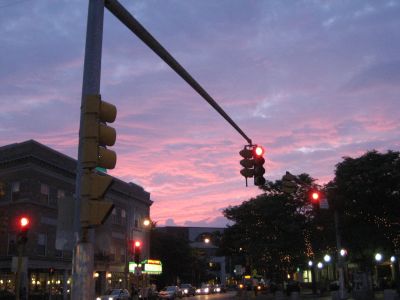 Davis Square, 2007.06.28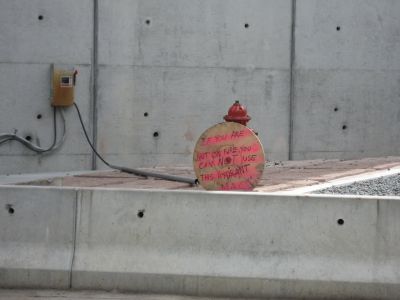 At the airport subway stop:
"If you are not on fire you can not use this hydrant"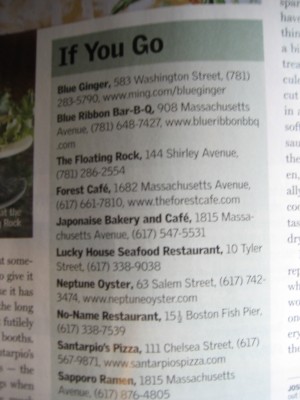 I was surprised to see Arlington's Blue Ribbon
and Porter Exchange featured in the airline magazine.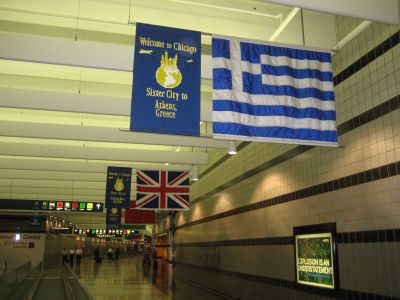 Chicago has many, many sister cities.

Wandering About The First Evening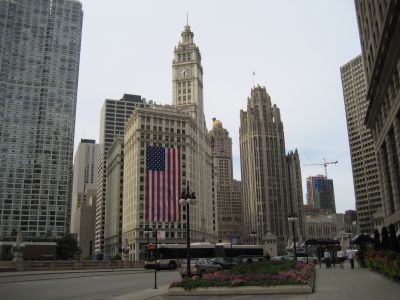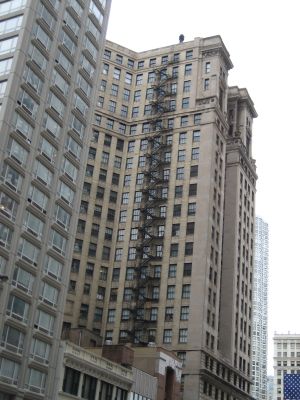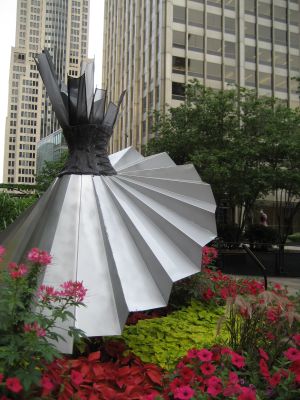 There were some dresses at random places.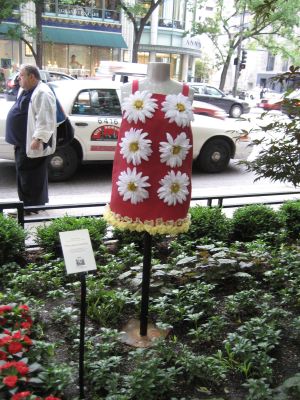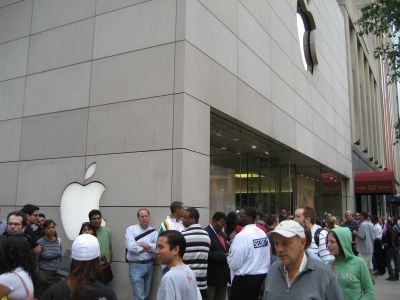 iPhone release day!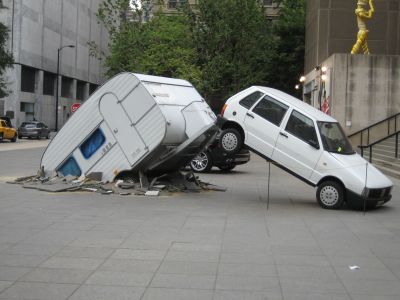 Outside the Museum of Contemporary Art.
It was closed but there must have been some event
to explain the well-dressed people.

Around Navy Pier and the Ferris Wheel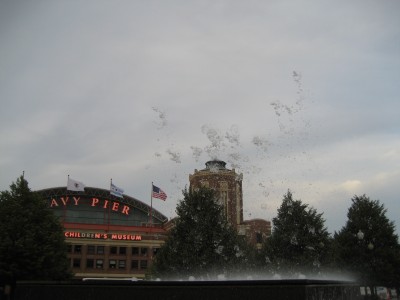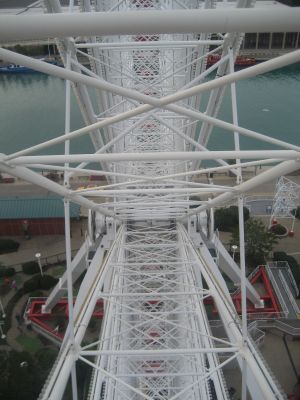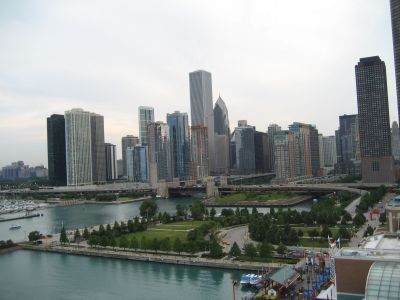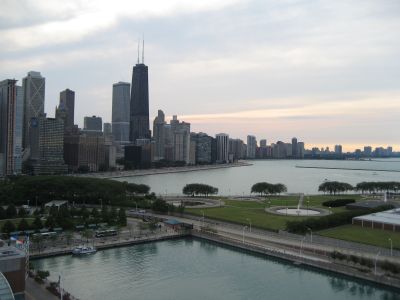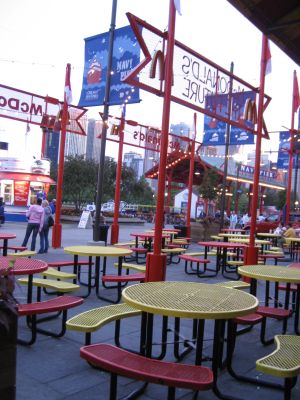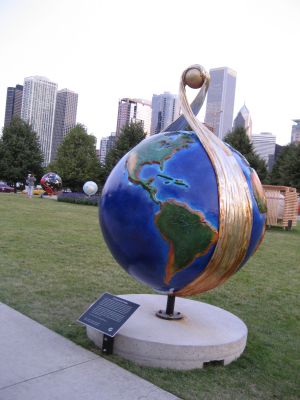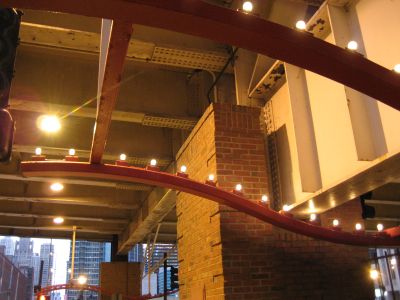 Meeting up at the Hancock Tower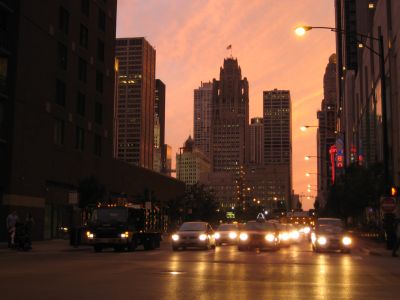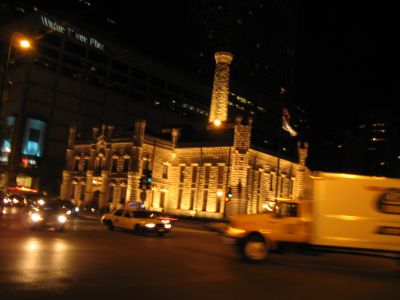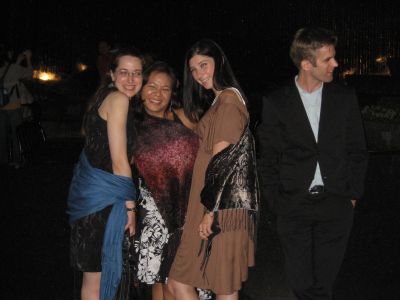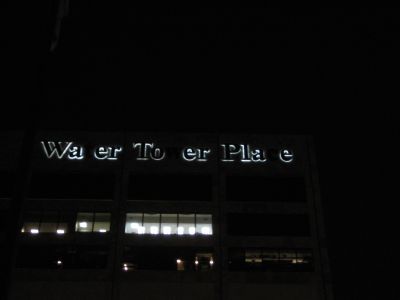 I joked that it was ominous that the letters missing were
"w" "t" and "c" (though not in that order.)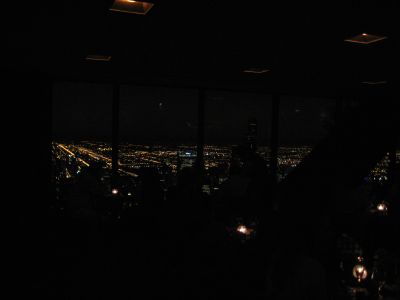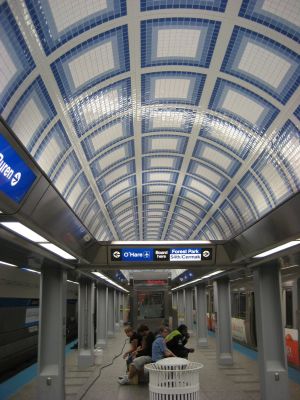 Museum of Contemporary Art and a Long Walk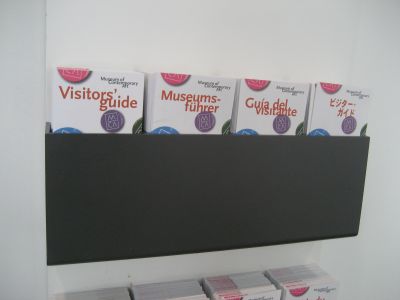 Oh, "Fuehrer" is also the German word for "Guide". Hmm.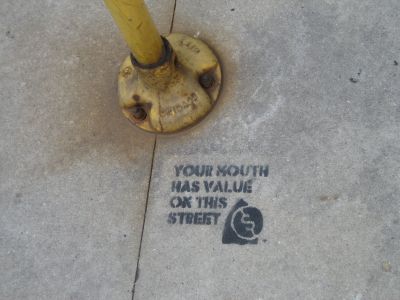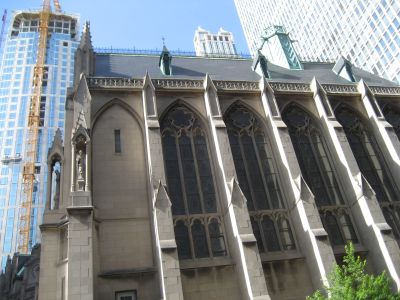 Pointy church!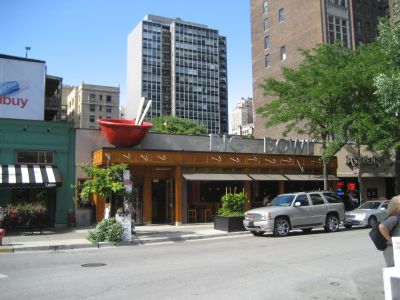 Big bowl!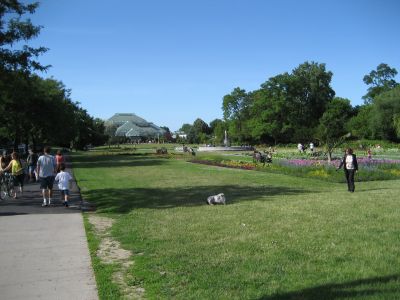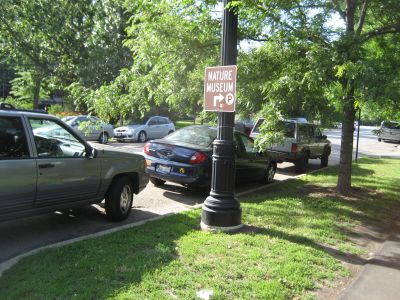 After 2 miles in formal wear on a hot day,
this was a welcome sign.

Trota/Lex Wedding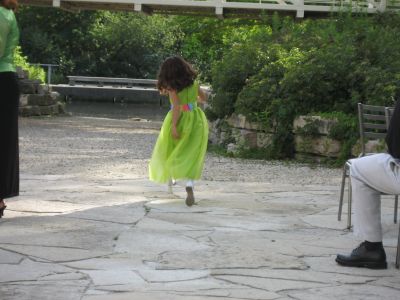 Flower Girl Skipping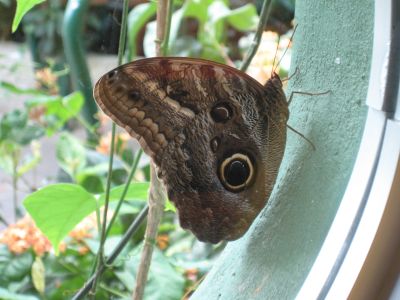 It was a nature museum with a butterfly sanctuary.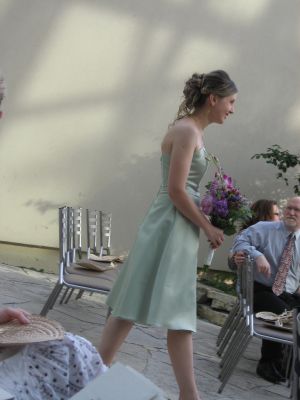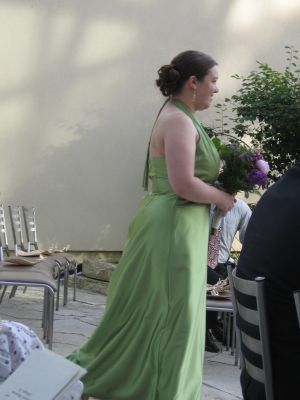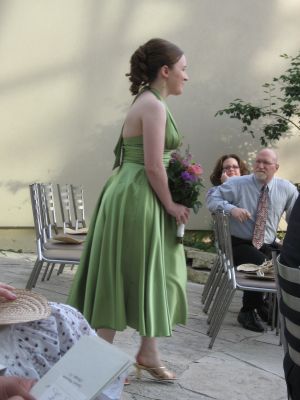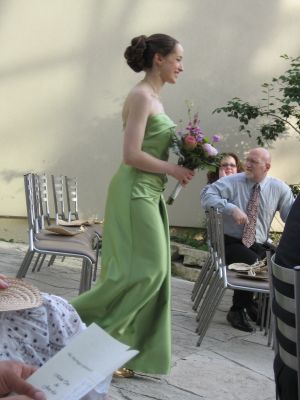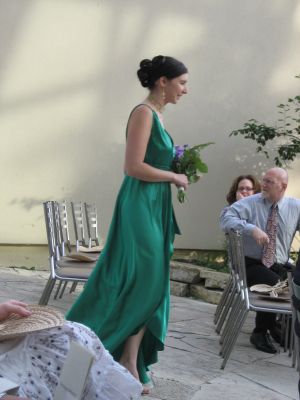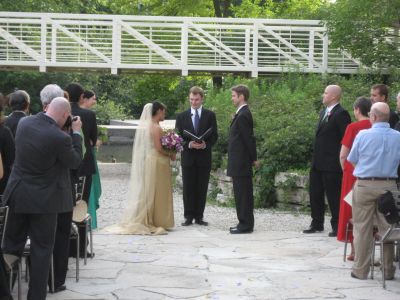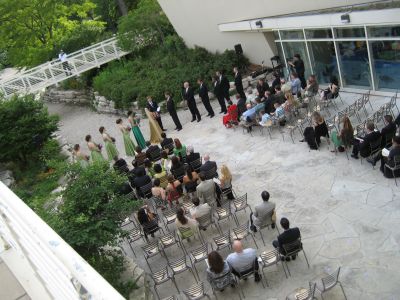 (I snuck upstairs for a different angle on the event.)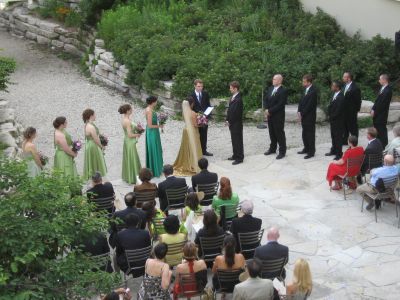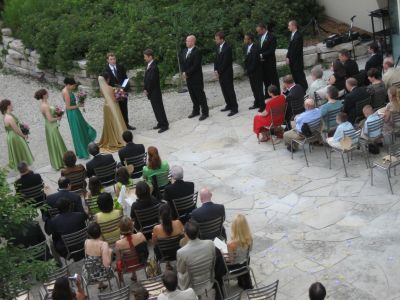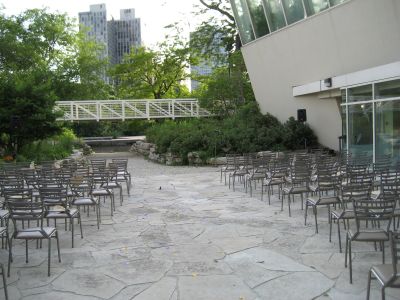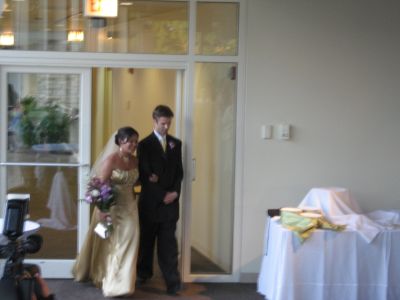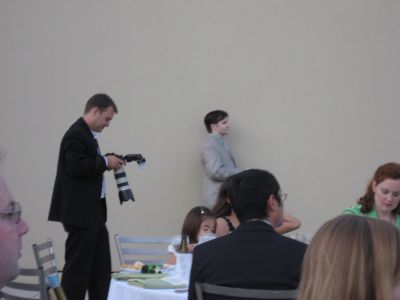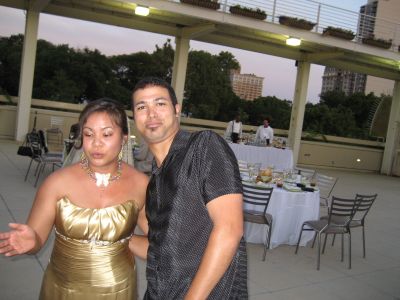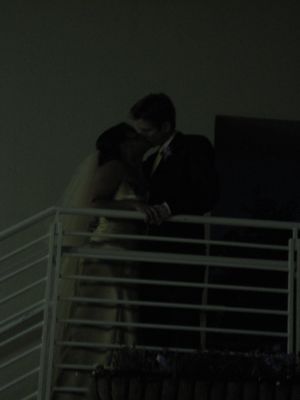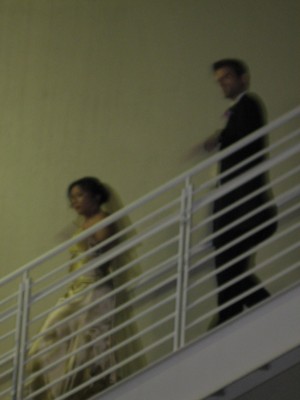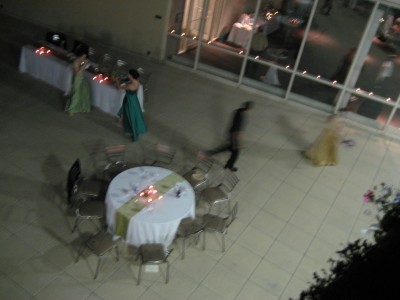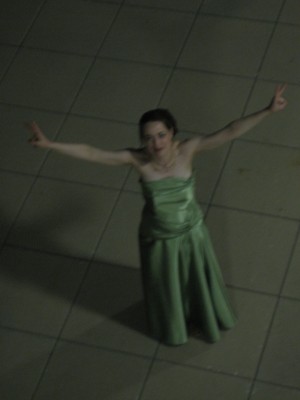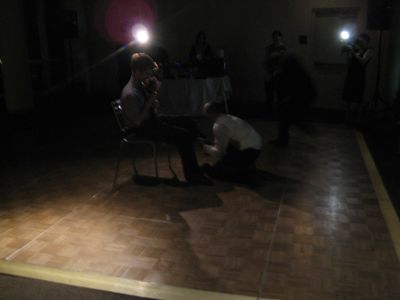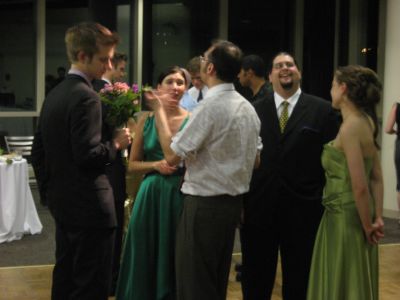 Chicago by Segway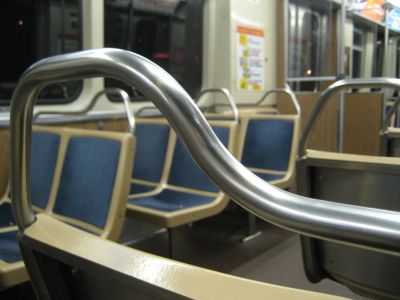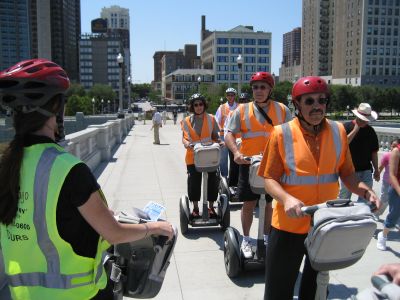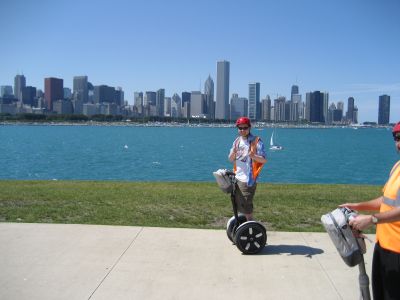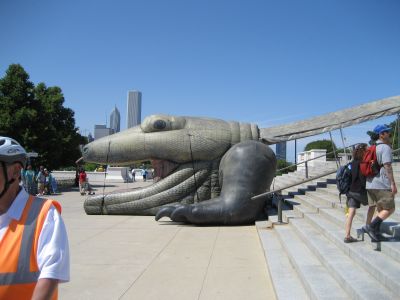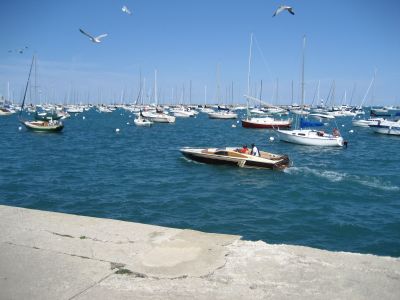 This boat was mad pimpin', cruising slow along the shore,
tunes blasting.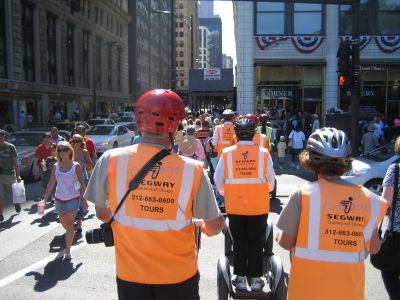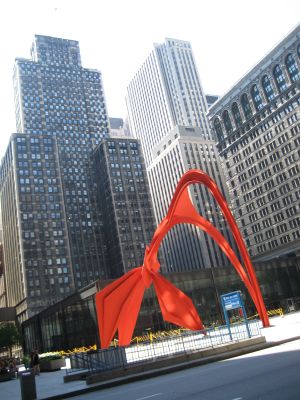 main chicago page