back to set one
-
main chicago page
-
on to set three
Saturday was a packed day!
We went to the Chicago Museum of Science and Industry,
hit the Wired NextFest and took the Architecture Cruise.
(The Segway Tour was booked up by the time I called Friday.)
We also got to see Chicago from 103 floors up, at the Sears Tower.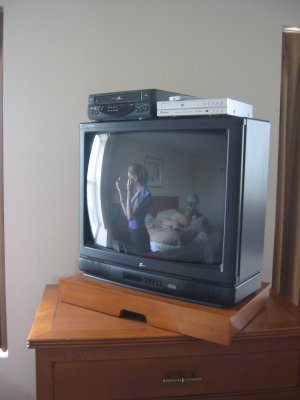 Ksenia getting ready, as seen by the hotel room TV.
The Museum of Science and Industry!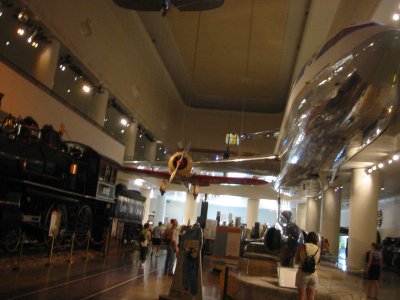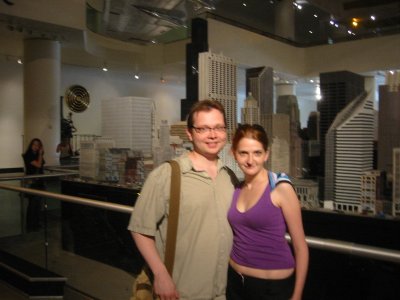 There was a cool display of robots,
from the movies and many, many toys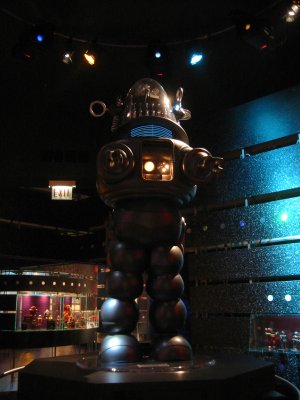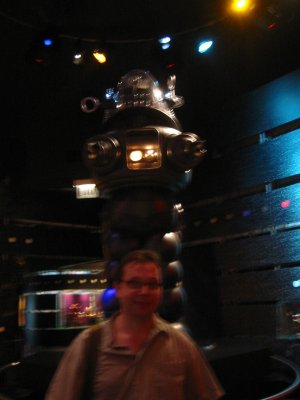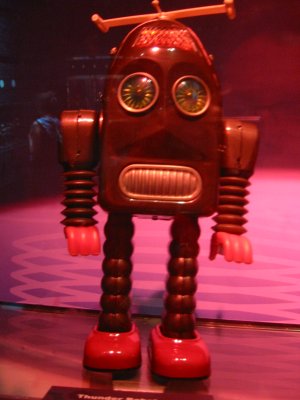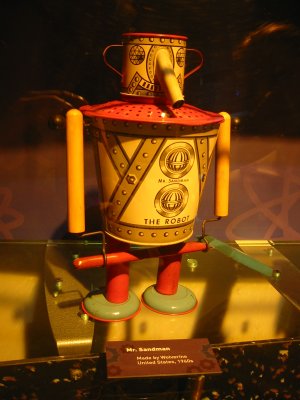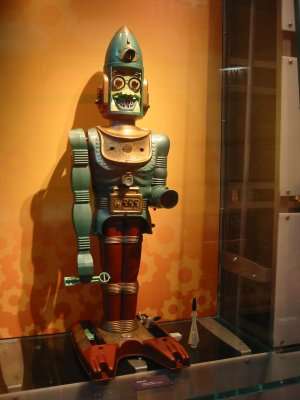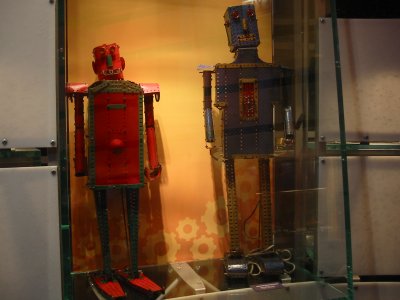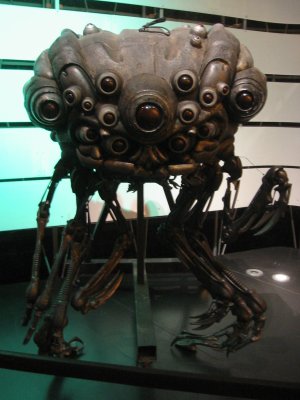 (see
this page
for more info on this cutey)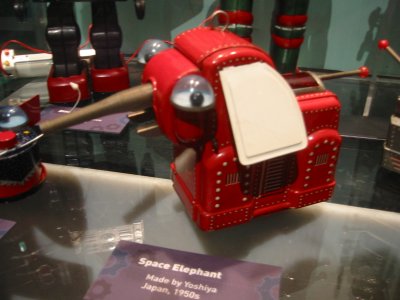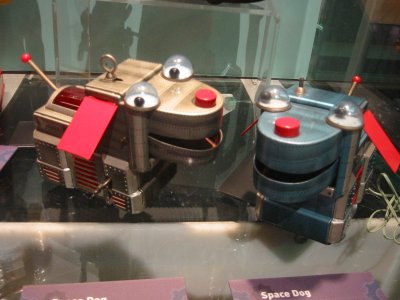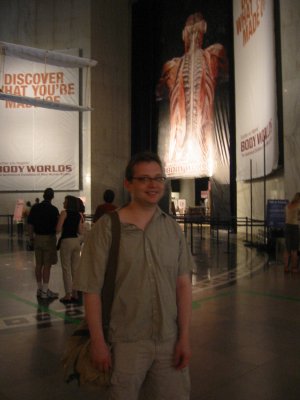 The
Body Worlds
exhibit was there...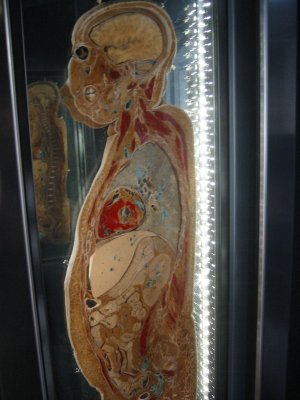 This was part of the permanent exhibit, however.
Kind of squicked Ksenia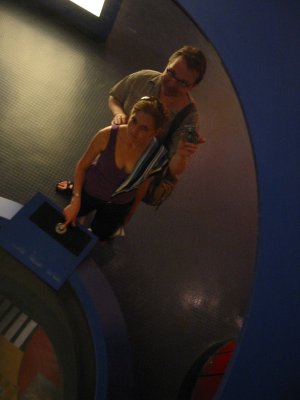 Another reflected image, this time in a broken
marbles-going-down-the-drain orbit simulator.
A new take on the Periodic Table: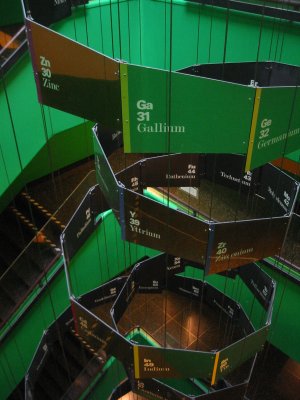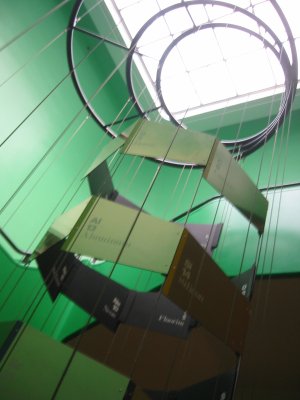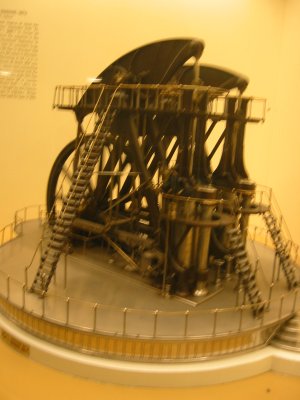 This was a tiny scale model steam engine...
Not using the flash makes it look all old-timey!
This one and one of the previous ones was from a cool scale model of the city,
complete with model trains.
U-505
...I realized that this captured Uboat is one of the world's biggest war trophies.
They just built a building around it this summer.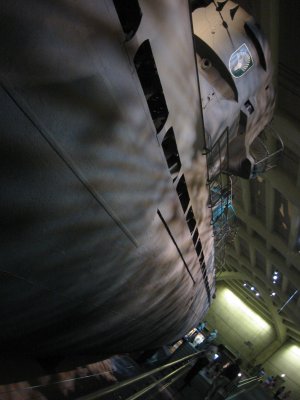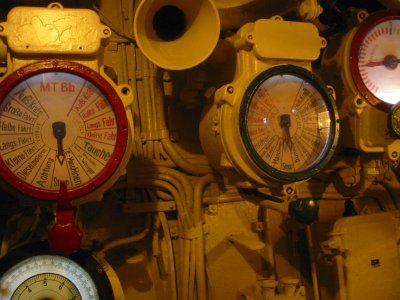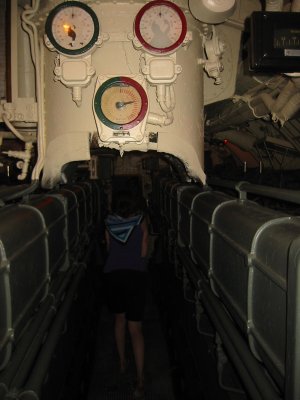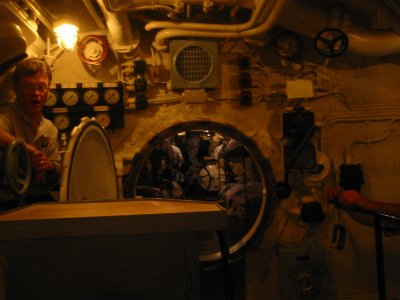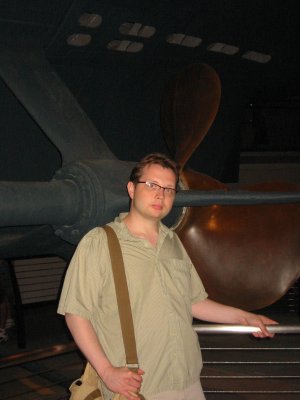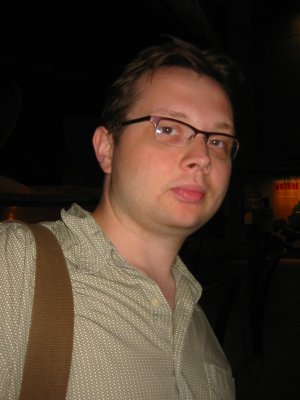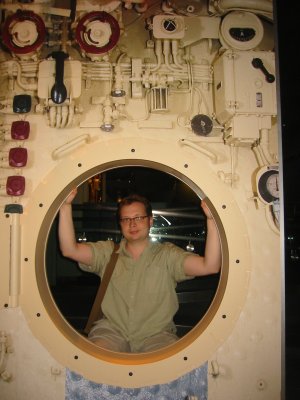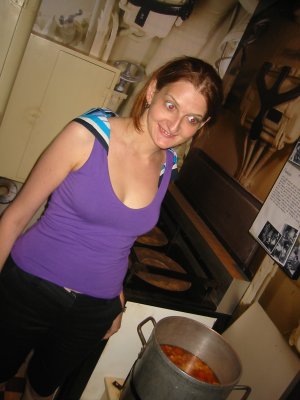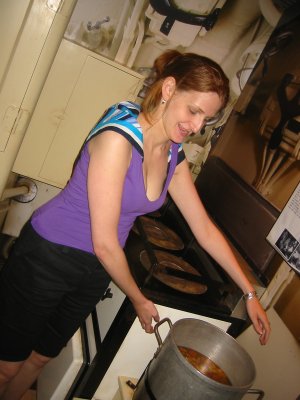 The
Game On
history of Video Games exhibit was a bit lacking
Good tunes though: (Ksenia insisted I keep these in)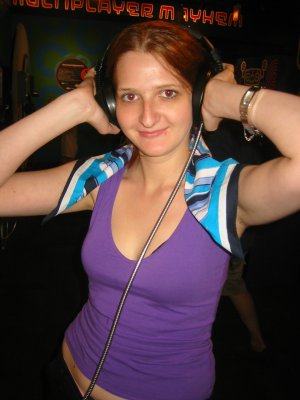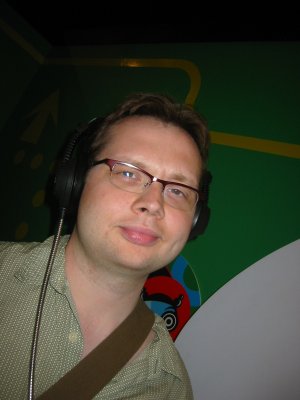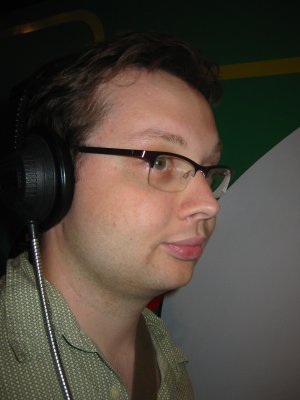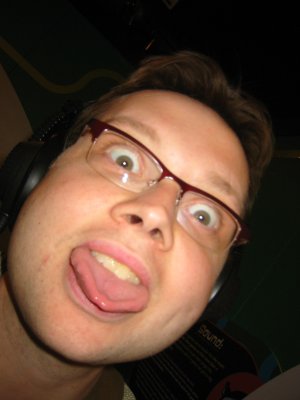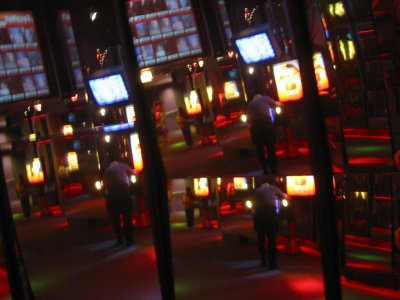 Some odd hall of mirrors
They had a working mini-factory that assembled gyroscopes as you watched...
for $3 you could get a gyroscope inscribed by a robot with whatever text you wanted...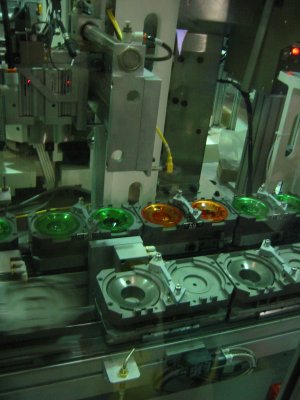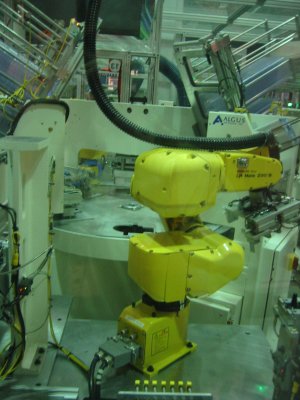 Ks liked the view from the highway between the Museum and the Loop: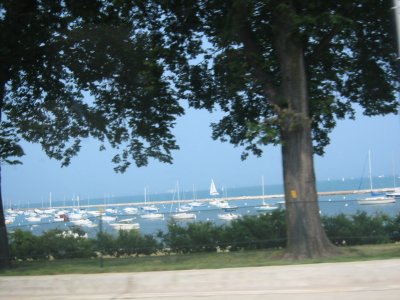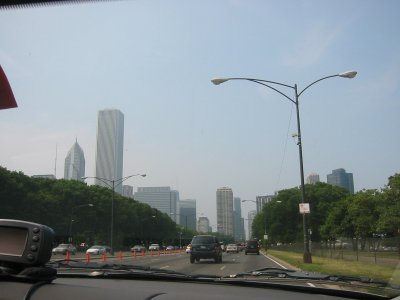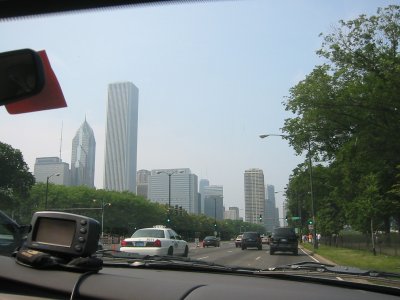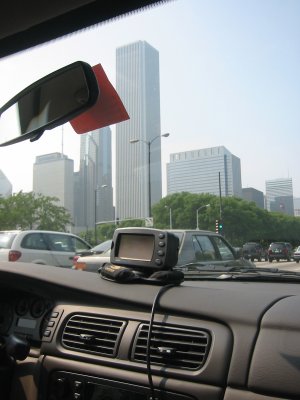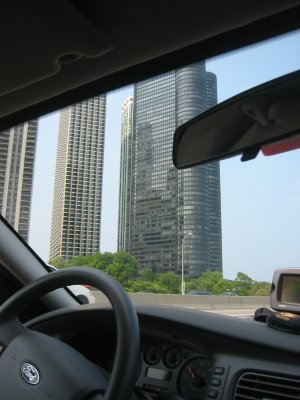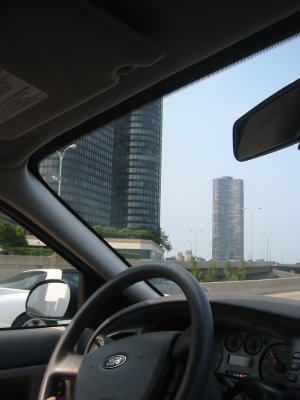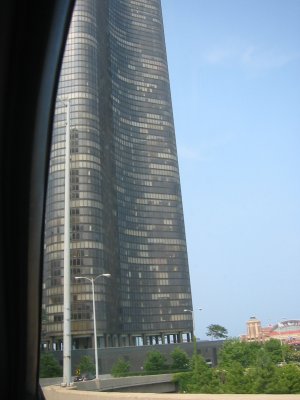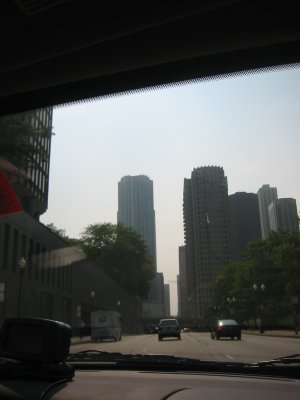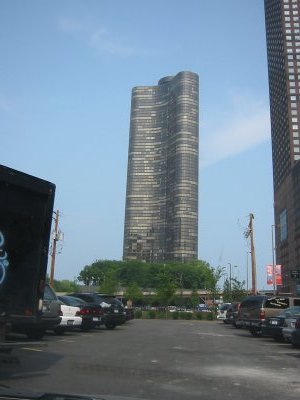 Wired magazine was having their
NextFest
at the Navy Pier.
More or less just a hipper version of the Museum of Science and Industry...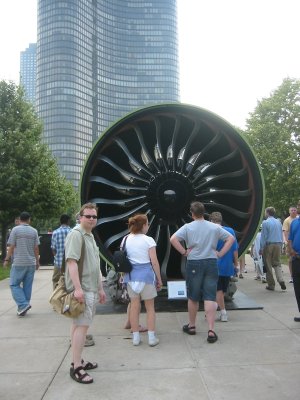 Giant turbine outside.
Fog screen projector: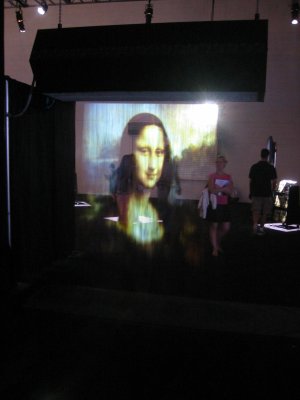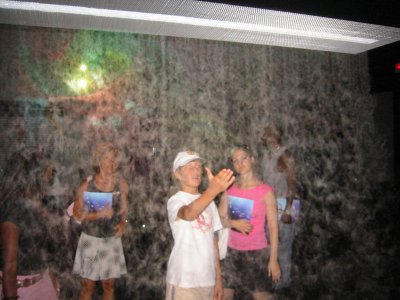 Big space: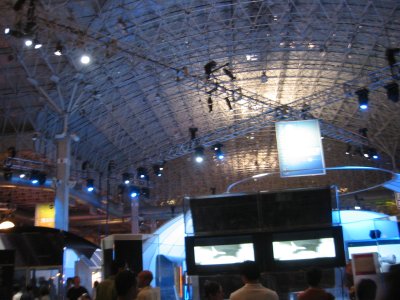 Dorks Invade Mars!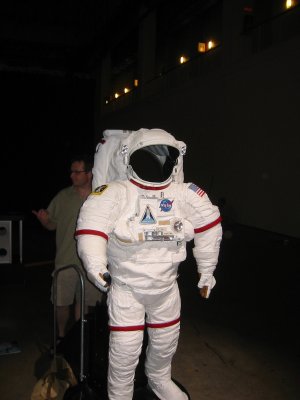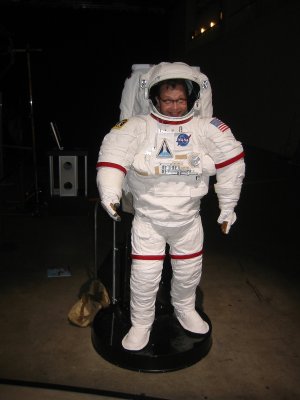 Lobsterbot.
GM had some cars on display: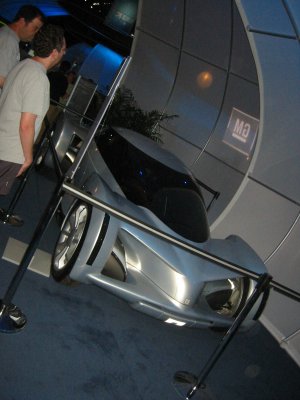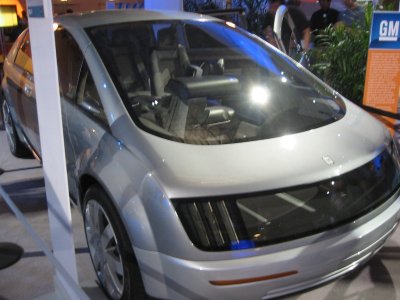 This one was cool...that's a plexiglass panel on the front,
you can see the car interior floor through it.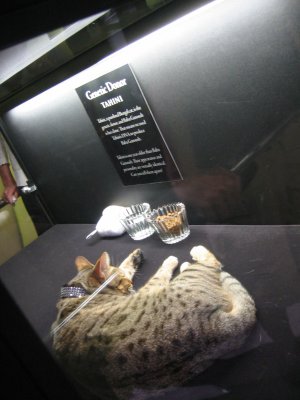 A cat...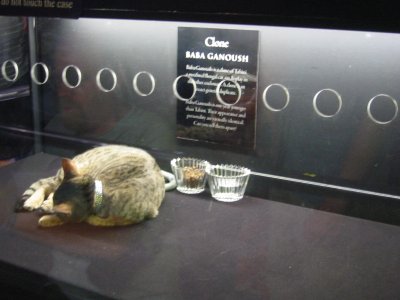 ...and its clone
We didn't have much time to spend with Wired...
we had an Architecture Cruise to catch!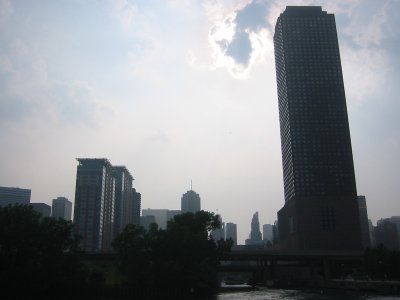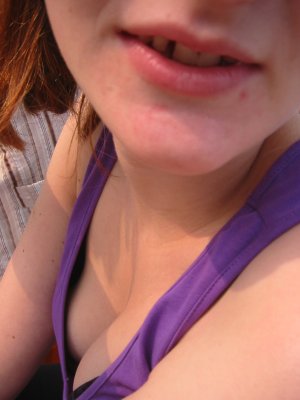 Hey wait, THAT'S not the kind of architecture they were talking about...
I like this photo though.
So a lot of pictures of buildings follow,
some with the boat's overhead railings there.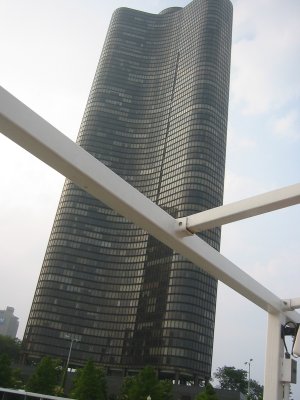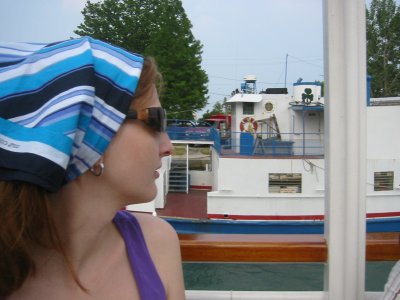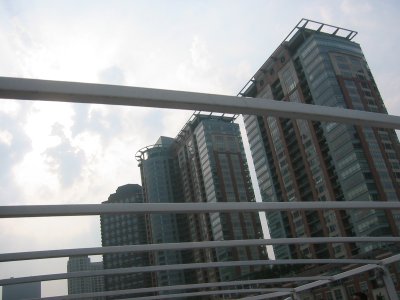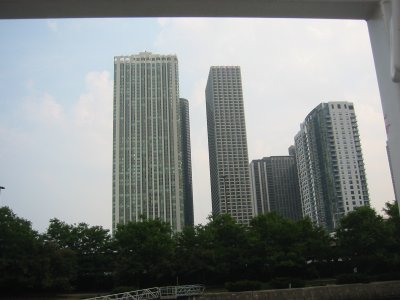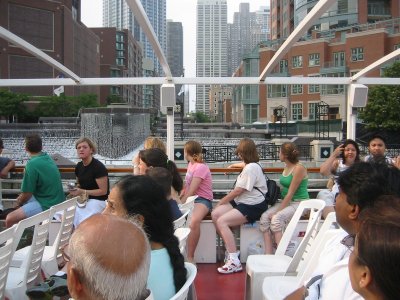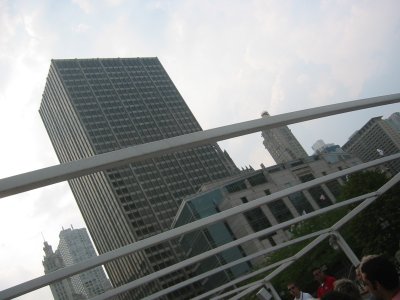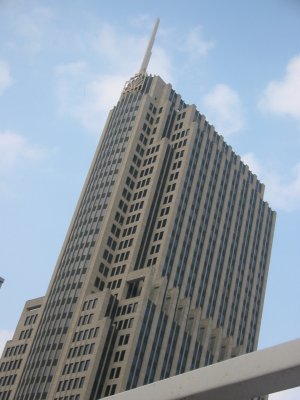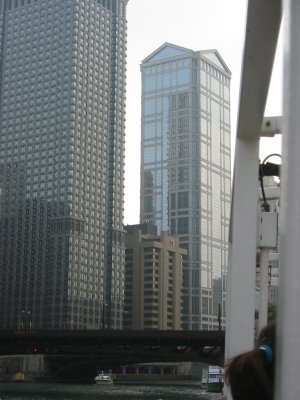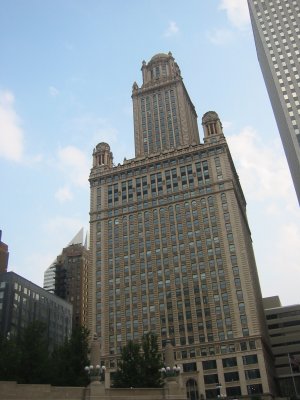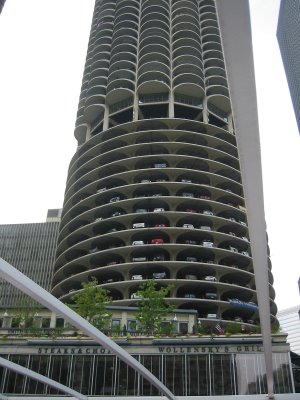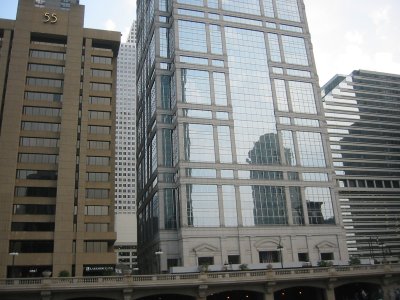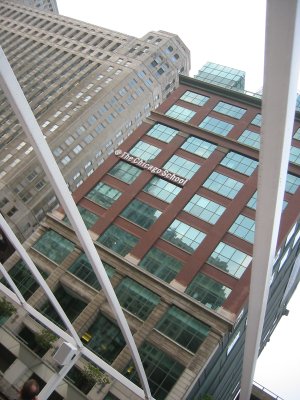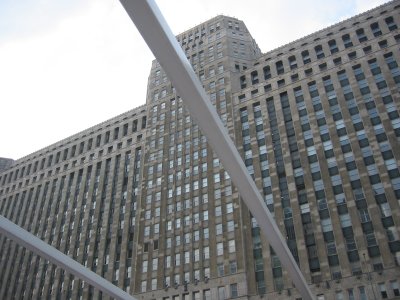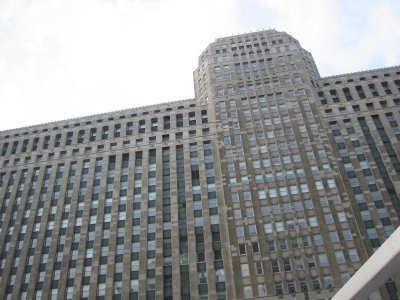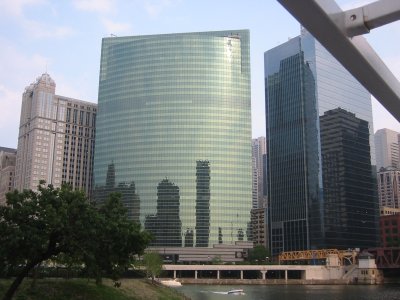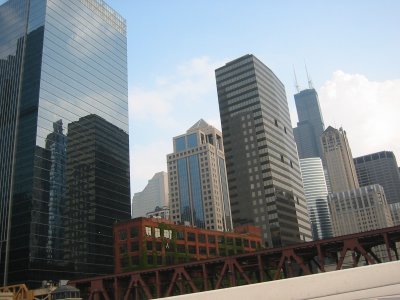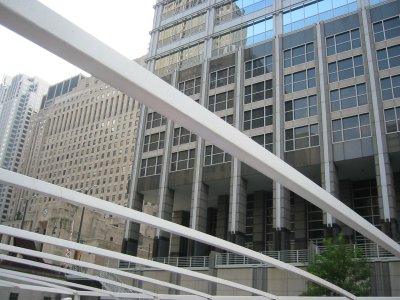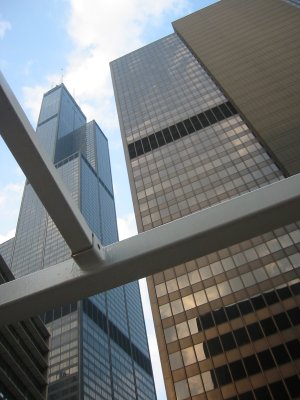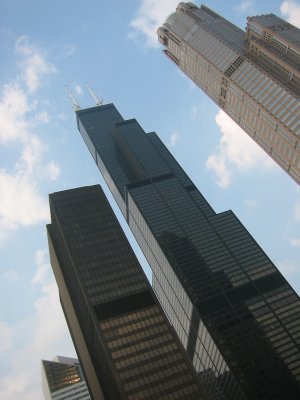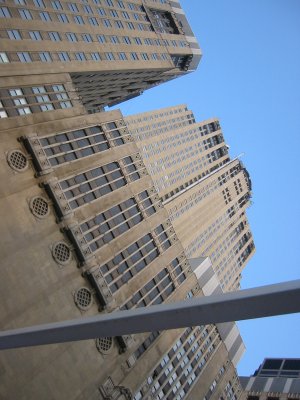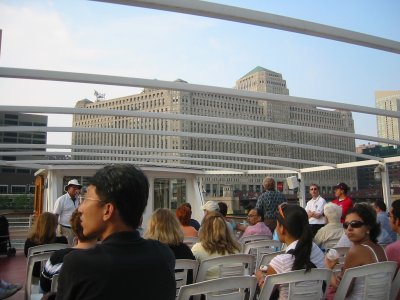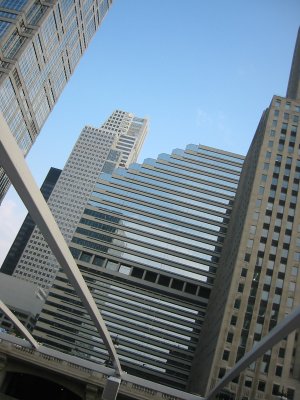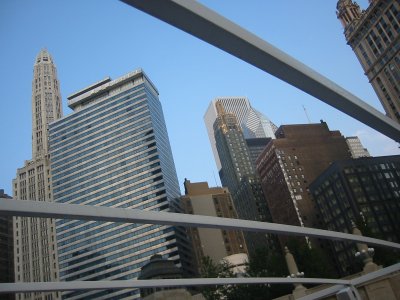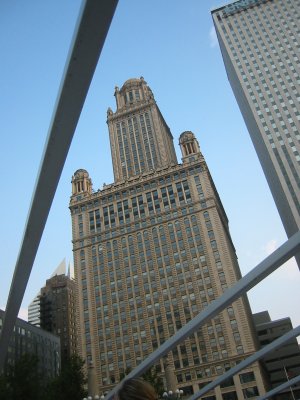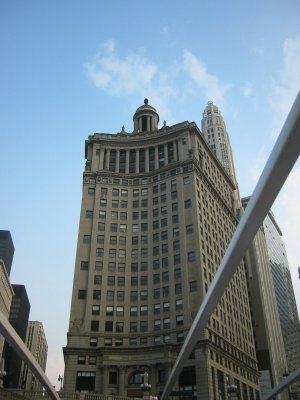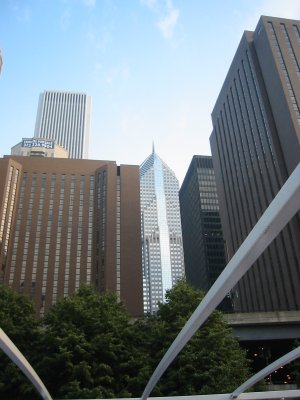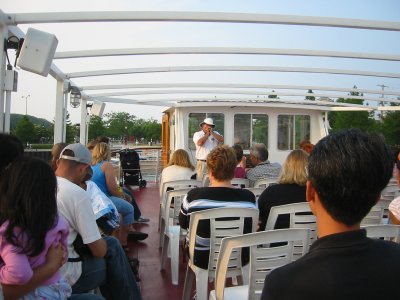 The cruise tour guide sounded just like Dan Akroyd in the Blues Brothers.
He ended with a bit of Harmonica and some half-cool, half-dorky blues.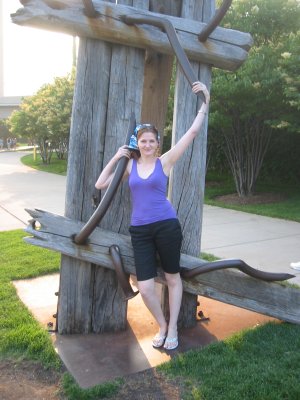 There's an obvious joke here but I forget what it is.
Views from the top of the Sears Tower. It was foggy, but still Twilight
was a great time for some photos...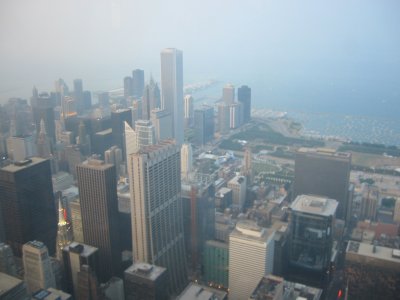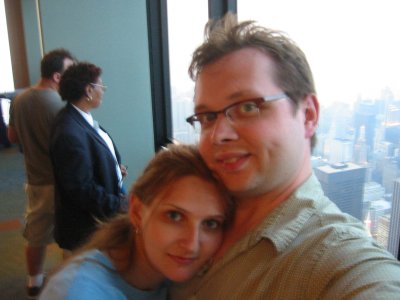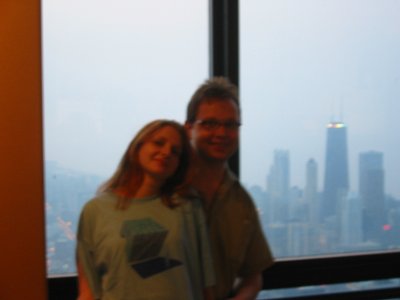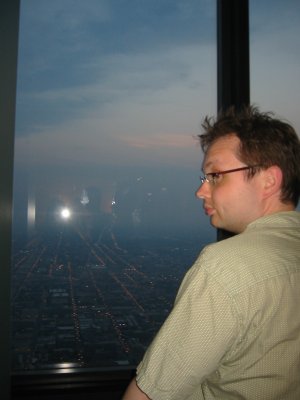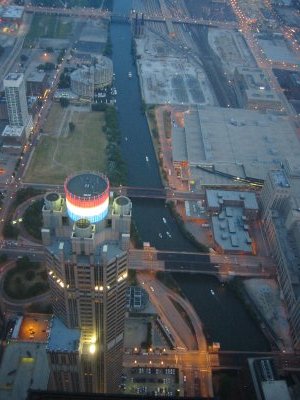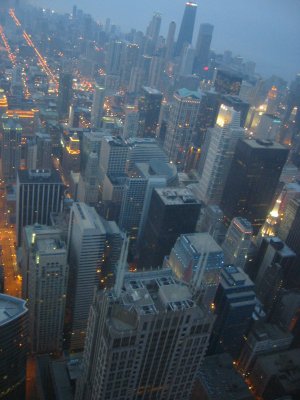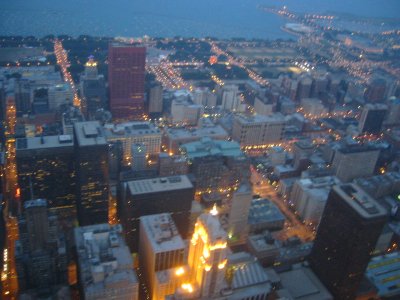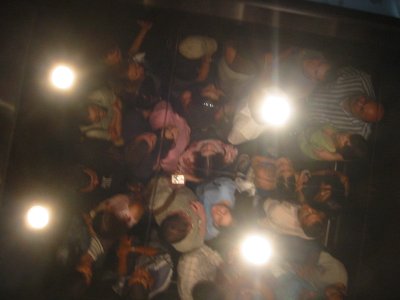 Reflection from the ceiling of the elevator down.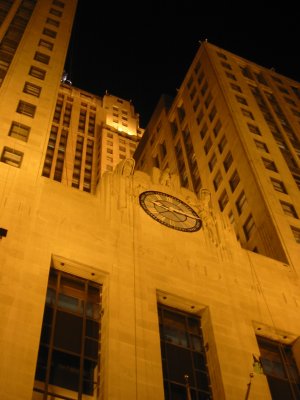 Not sure what this building is...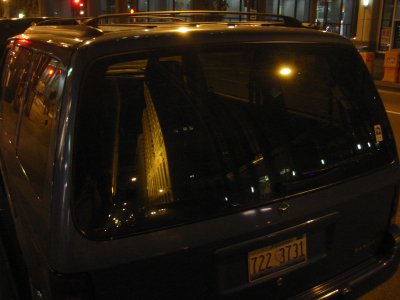 ...but it looks cool reflected in the back of a minivan.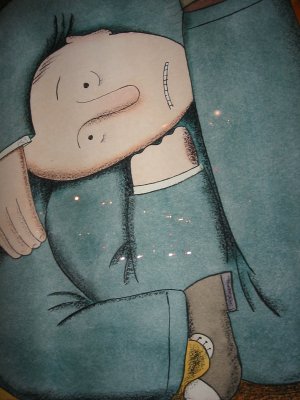 An airline ad from a bus-stop.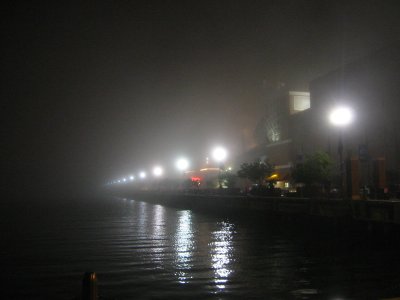 Foggy Navy Pier.
Fire works again, this time as seen from the parking lot: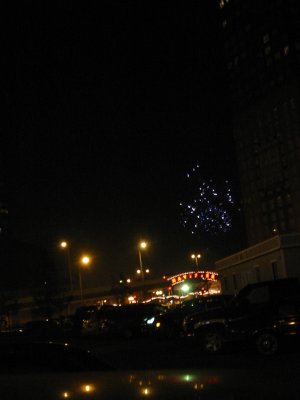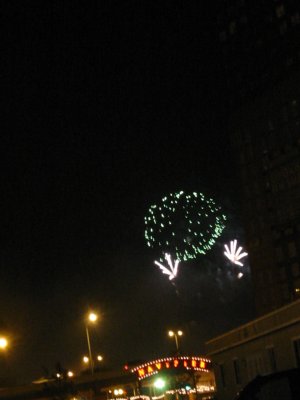 back to set one
-
main chicago page
-
on to set three