main chicago page
-
on to set two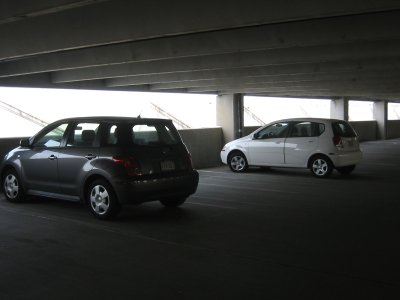 Not quite Chicago...Salem office park parking. Mostly I was thinking about the similarities
between the Chevy Aveo and my own Scion xA, left.
But I kind of liked the shot for some reason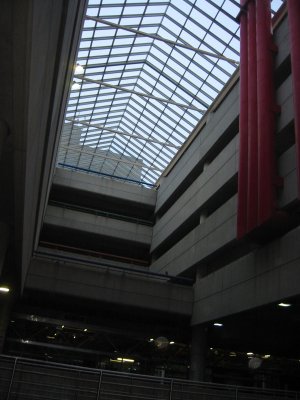 Interior of Alewife Parking Garage.
It's kind of cool to have a skylight in a parking garage.
Views from the Airplane to Chicago: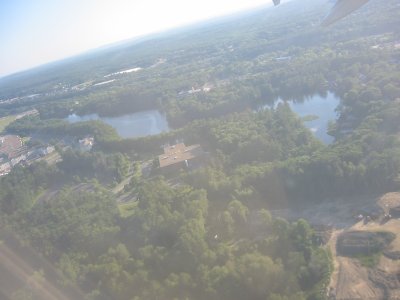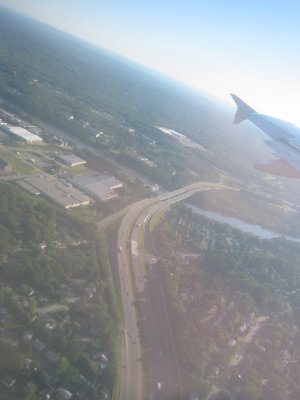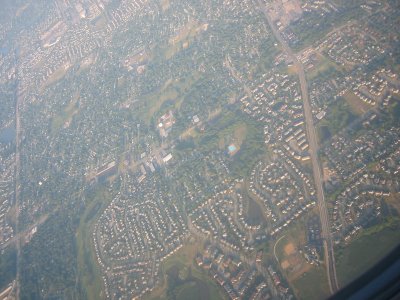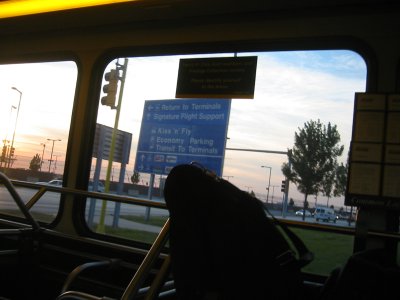 Chicago airport calls its passenger dropoff "Kiss 'n' Fly"
Also, the CTA has "kiss 'n' ride". Cute.
Wednesday, after picking up Ksenia we went to Navy Pier
and got there
just
in time for fireworks: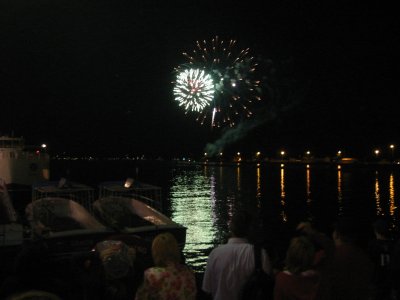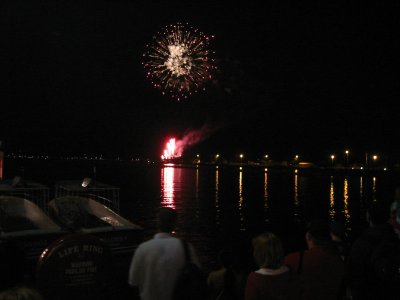 Navy Pier Carousel area: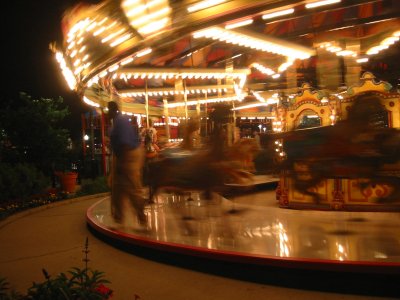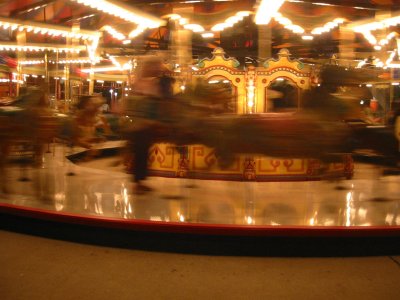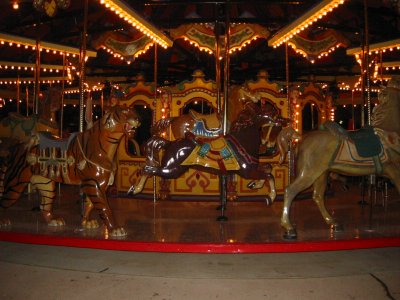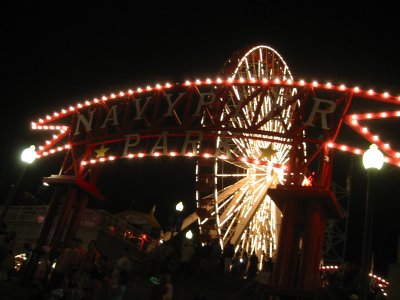 At a Haagen Daaz concession, we practiced making portraits: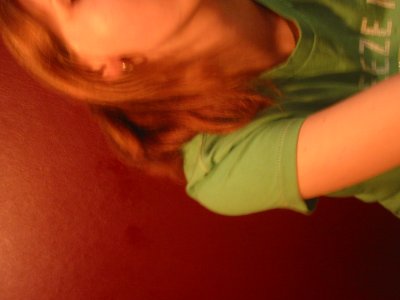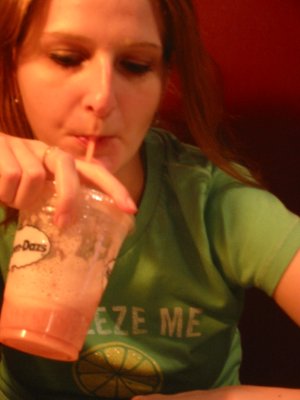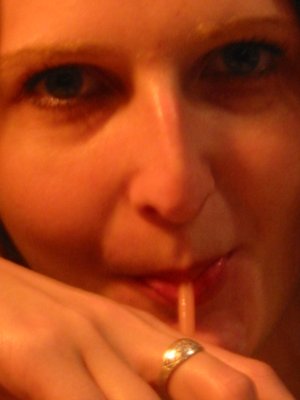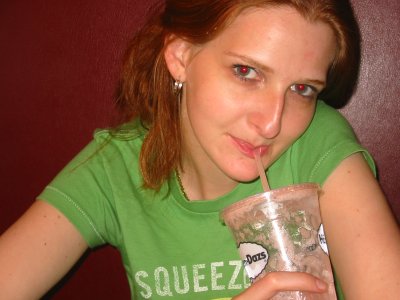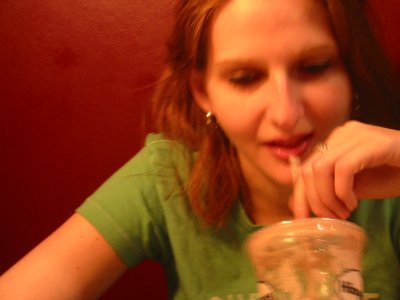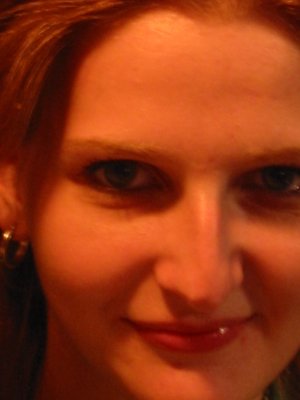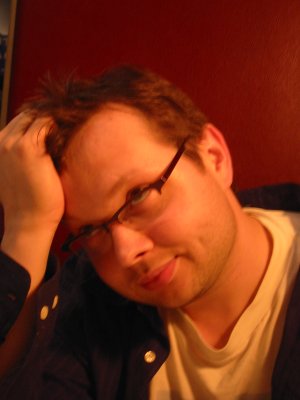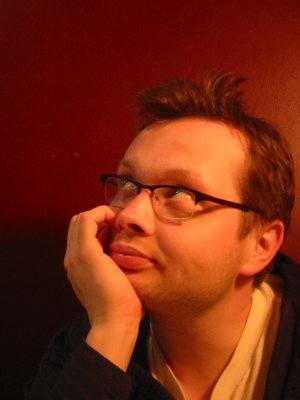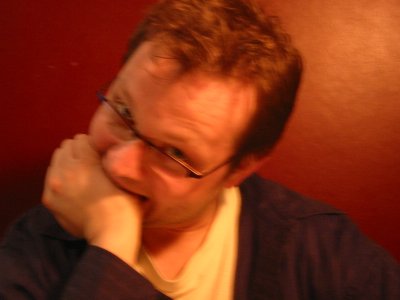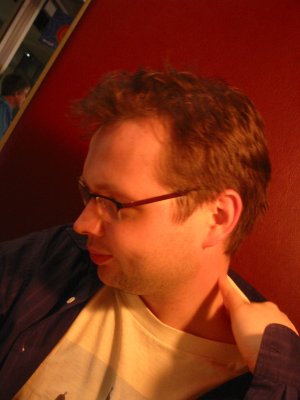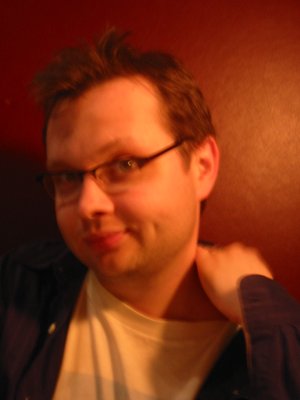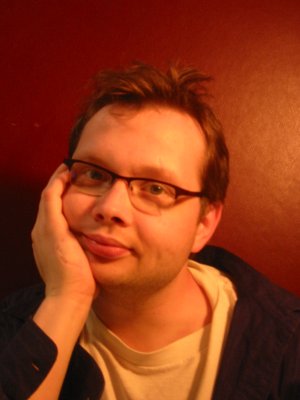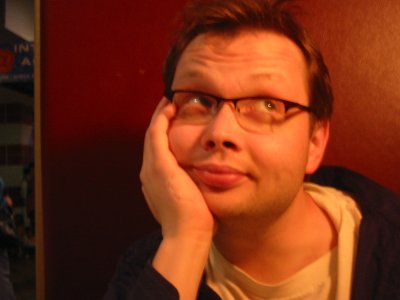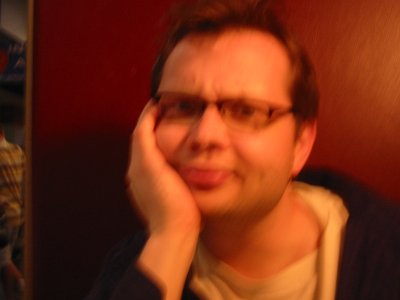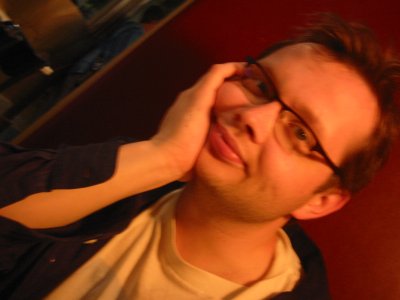 There's a big ferris wheel there
that we just missed being able to go on: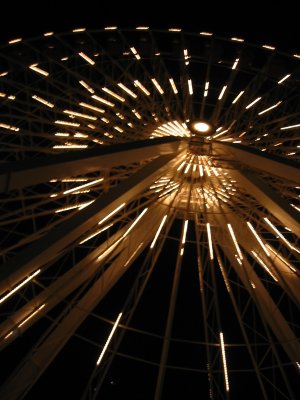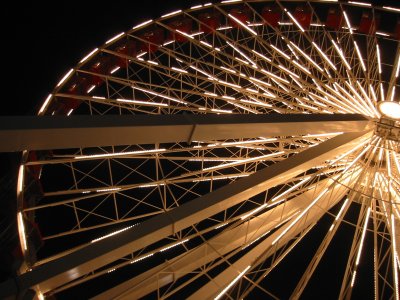 More shots from Navy Pier: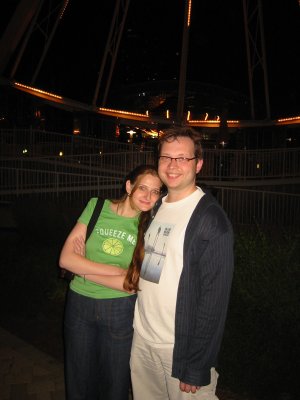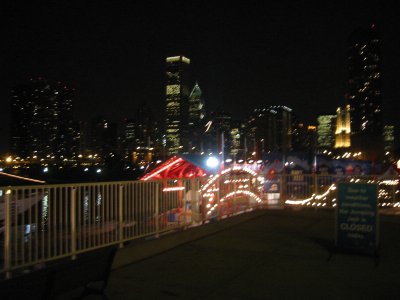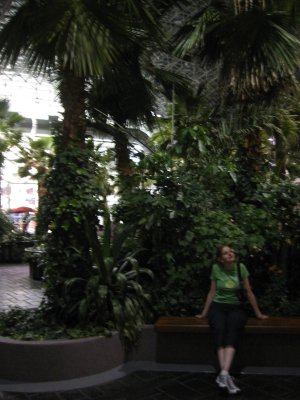 Then we started wondering downtown, looking for the Blue Line: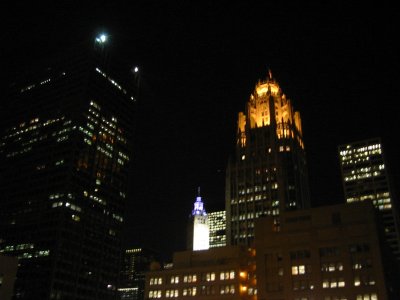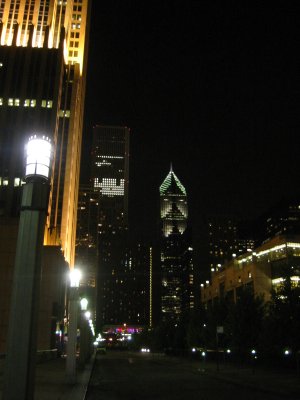 Getting a little tired about the lack of Blue Line:
I like the reflection in the sphere behind Ksenia.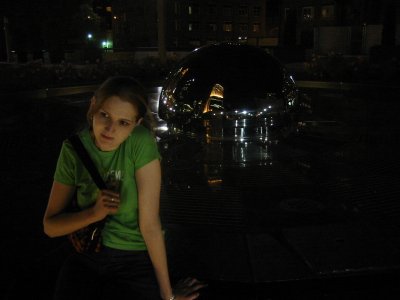 More downtown night shots: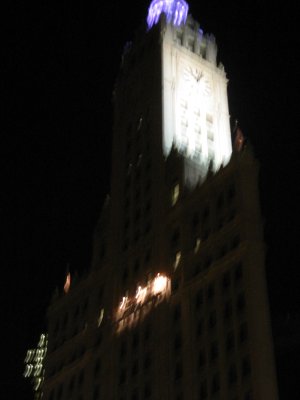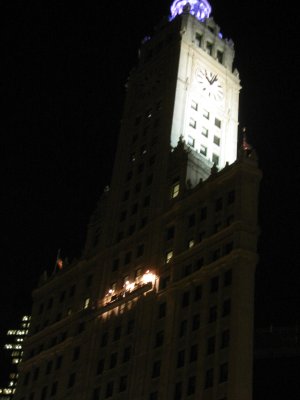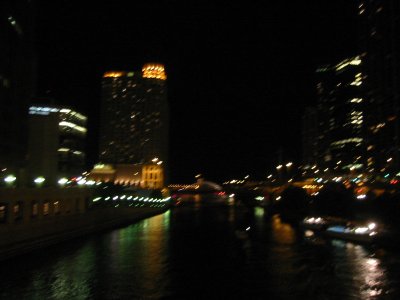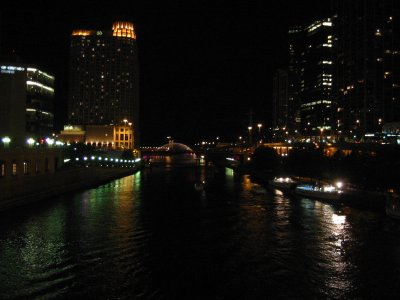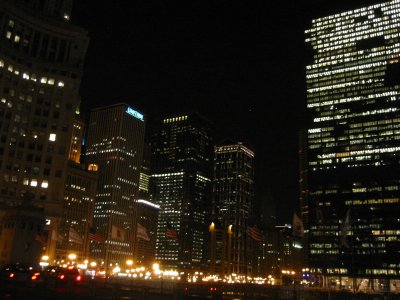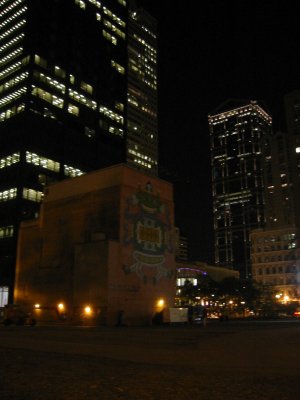 We went to Medieval Times...
(I'd seen it twice before with bands in Florida
and thought Ks would dig it.)
Here is a horse: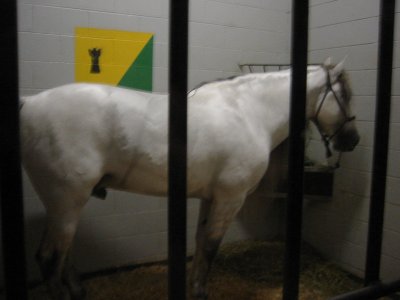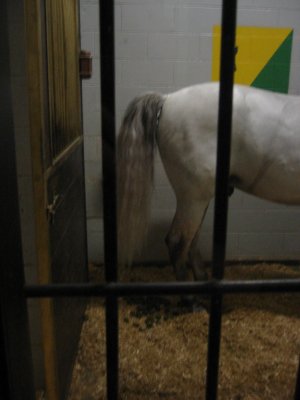 And there we are.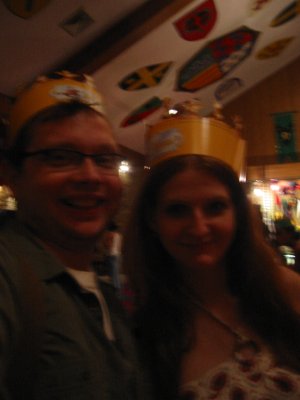 Thursday and Friday I had to go back to class.
Thursday Ksenia checked out the Art Institute
but didn't have a camera, Friday though she
took many cool shots from the Aquarium: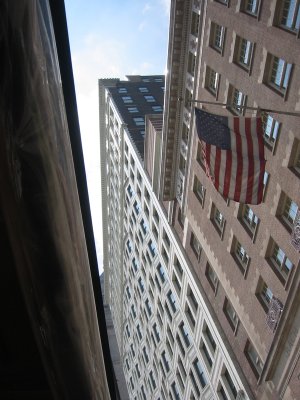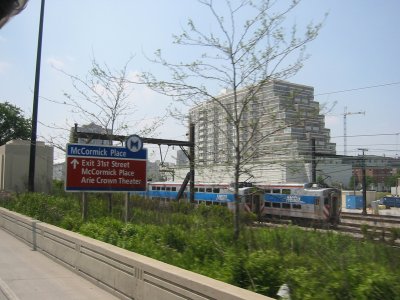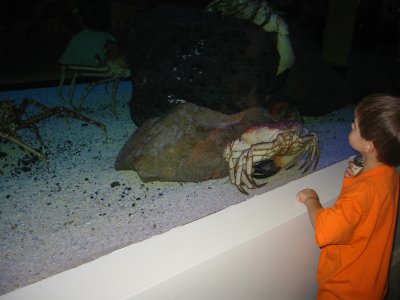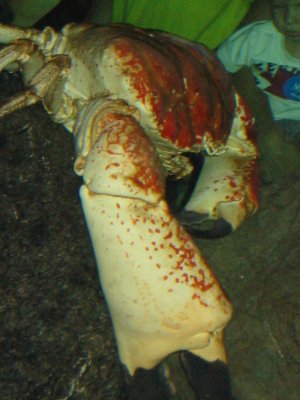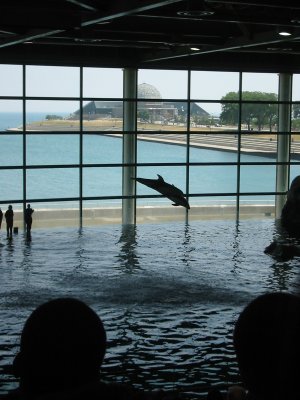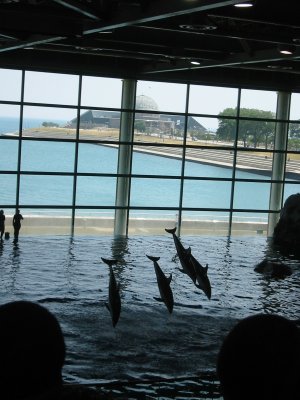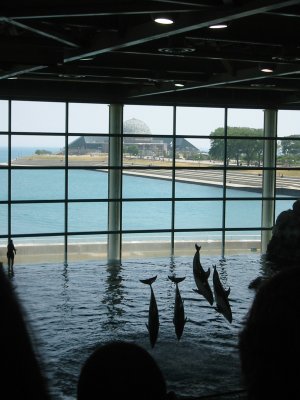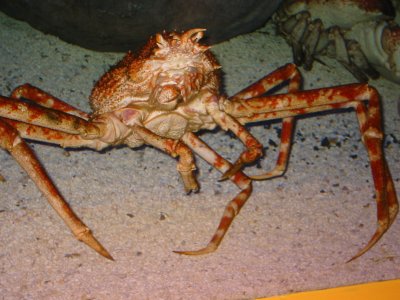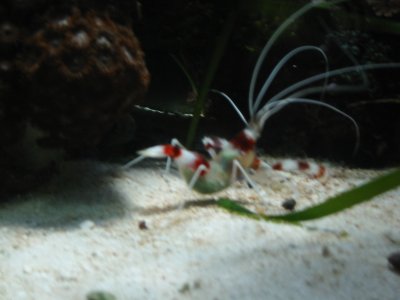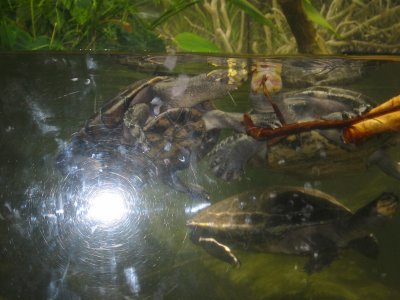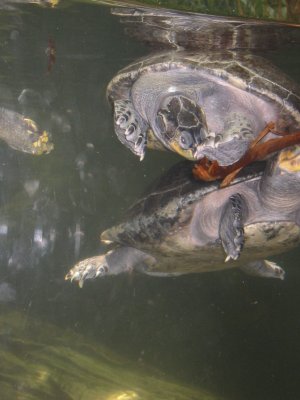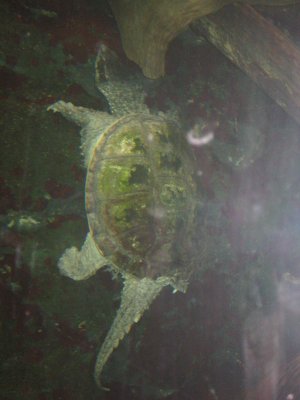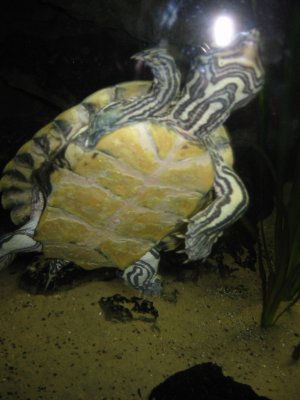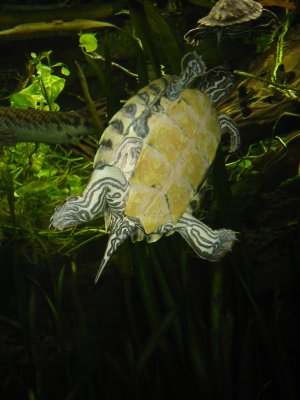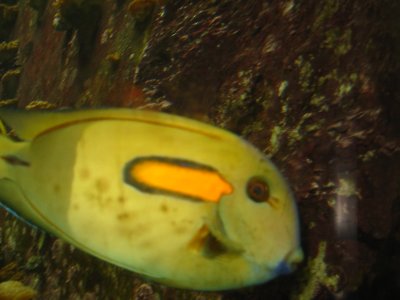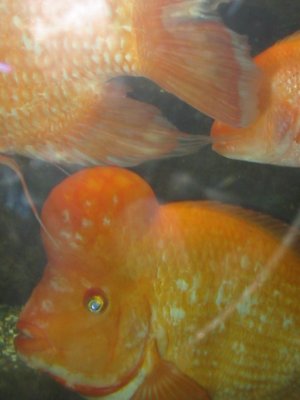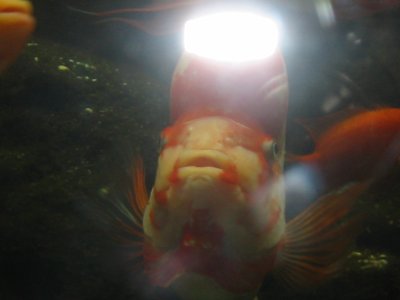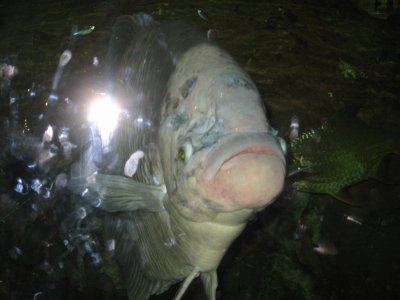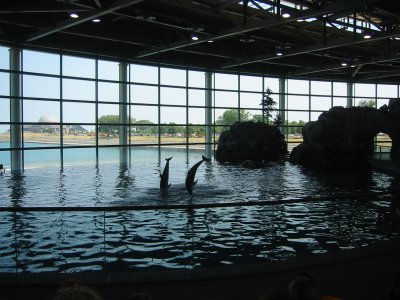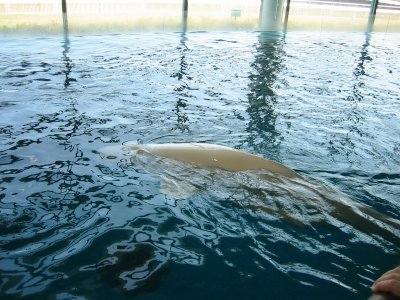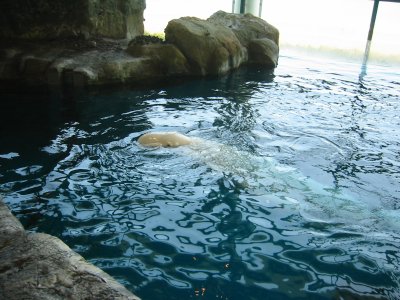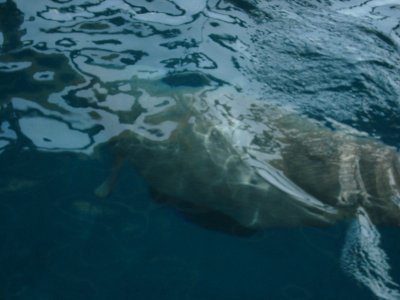 Friday Ksenia also got a personalized tour of some of
Chicago's Theaters when the rest of the group gave it a miss
(Maybe because of the heat.) The gentlemen mentioned the
Chicao Symphony Orchestra was playing at Ravinia, so we went.
Ksenia really liked the artificial lighting on this tree: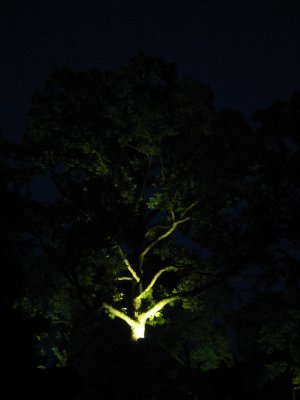 main chicago page
-
on to set two