"ONE MUST IMAGINE SISYPHUS HAPPY"
SISYPHUS
AN ORIGINAL GAME FOR THE ATARI 2600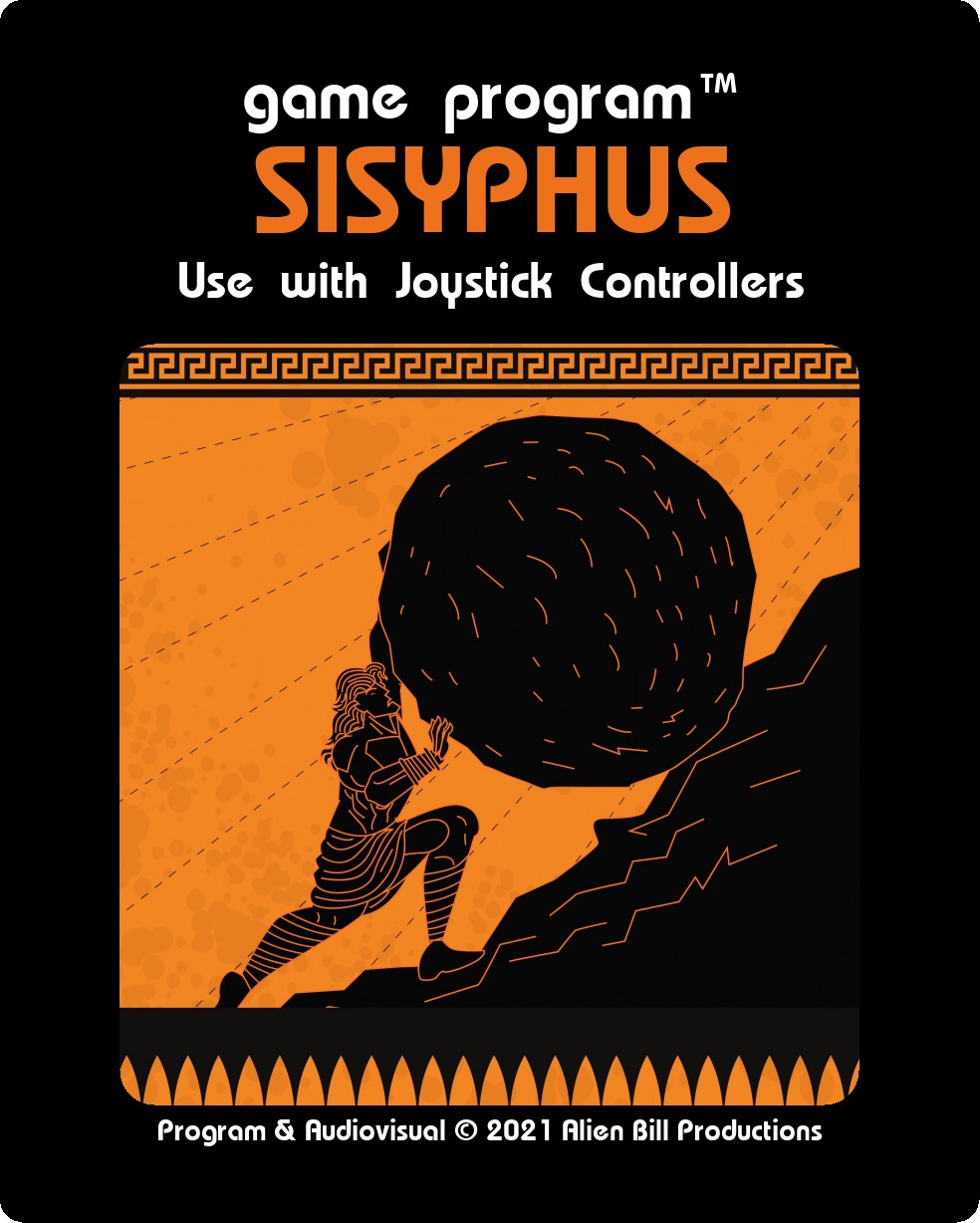 GRAPPLE WITH THE EXISTENTIAL ABSURDITY OF LIFE IN THE COMFORT OF YOUR OWN LIVING ROOM

THE GODS HAVE DECREED: YOU, SISYPHUS, MUST STRUGGLE AGAINST THE MONUMENTAL ROCK, USING ALL OF YOUR ROYAL MIGHT TO ROLL IT TO THE TOP OF THE MOUNTAIN.
WHEN YOU FAIL, THE ROCK IS AWARDED 1 POINT.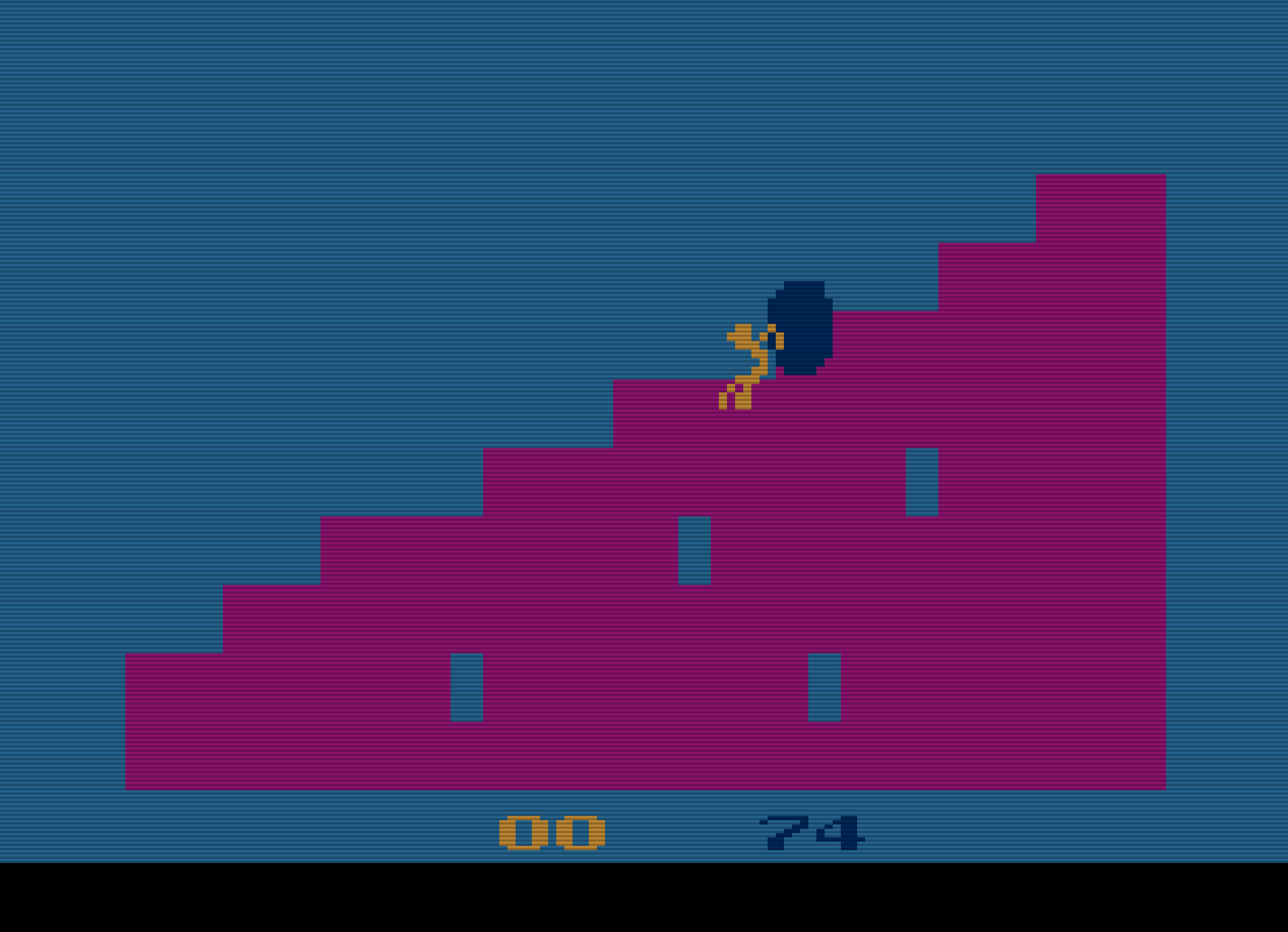 ACTUAL GAMEPLAY SCREENSHOT
PLAY ONLINE, DOWNLOAD THE BINARY ROM IMAGE OR PERUSE THE ORIGINAL SACRED TEXT SOURCE CODE
PROGRESS BY ALTERNATING PRESSING RIGHT AND UP ON YOUR JOYSTICK DEVICE. AFTER A PERIOD OF INACTION, THE ATARI CPU WILL TAKE UP SISYPHUS' BURDEN ON YOUR BEHALF, ALLOWING THE GAME TO ACT AS A STYLISH PHILOSOPHICAL ART PIECE, AN EXISTENTIAL COMMENTARY IN SCREENSAVER FORM.

INFORMATION ON THE TOOLS USED ON THE DEVBLOG PAGE.

CONTACT KIRKJERK@GMAIL.COM FOR A PHYSICAL CARTRIDGE.


"SISYPHUS HAS A SENSE OF PLAYFULNESS ... YOU HAVE TO LOOK AT IT FROM THE ROCK'S POINT OF VIEW."
BONUS OBSERVATION: